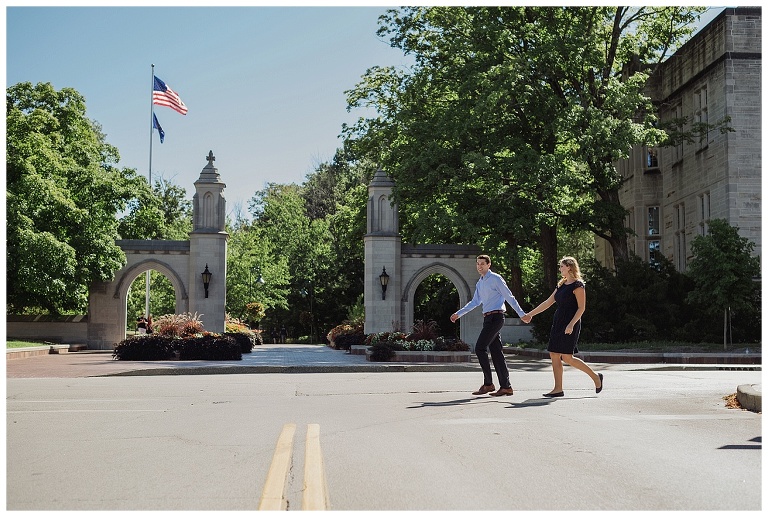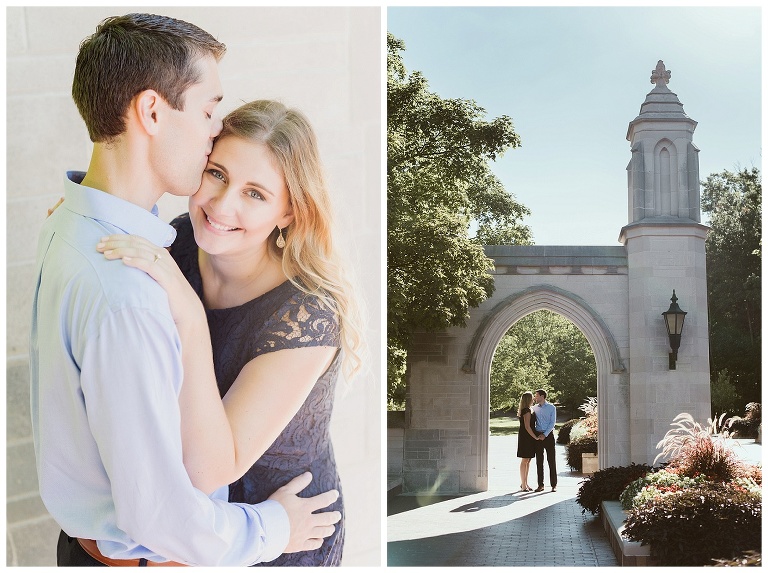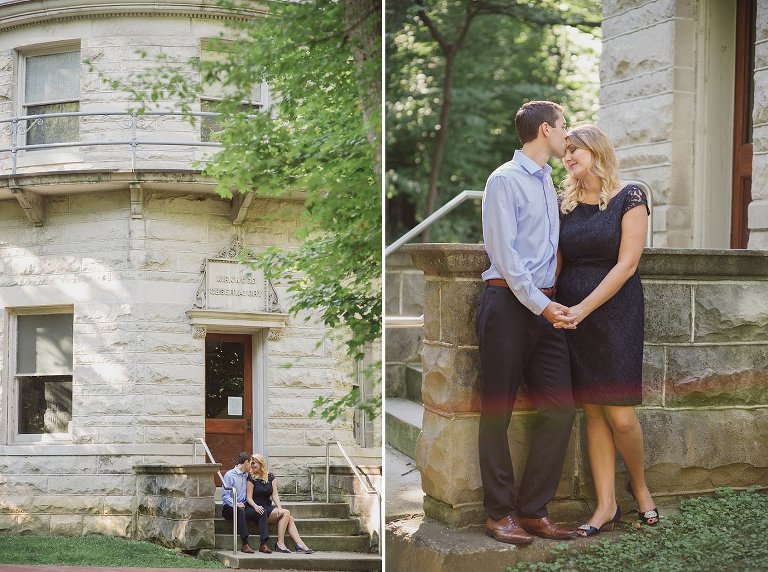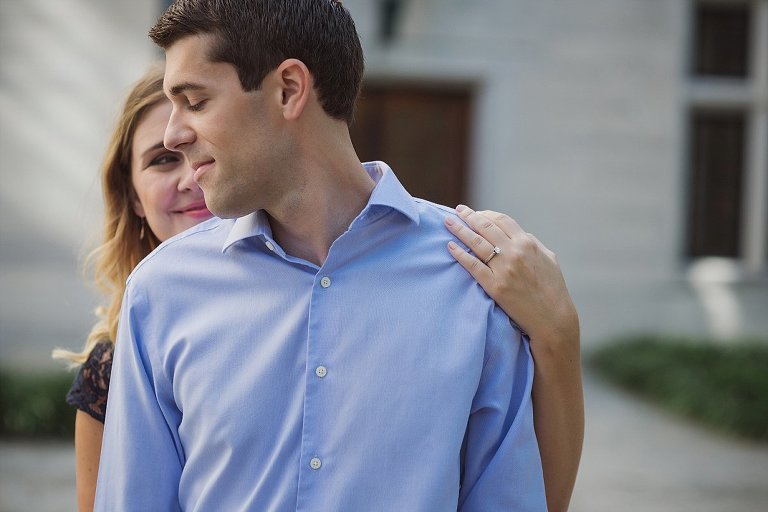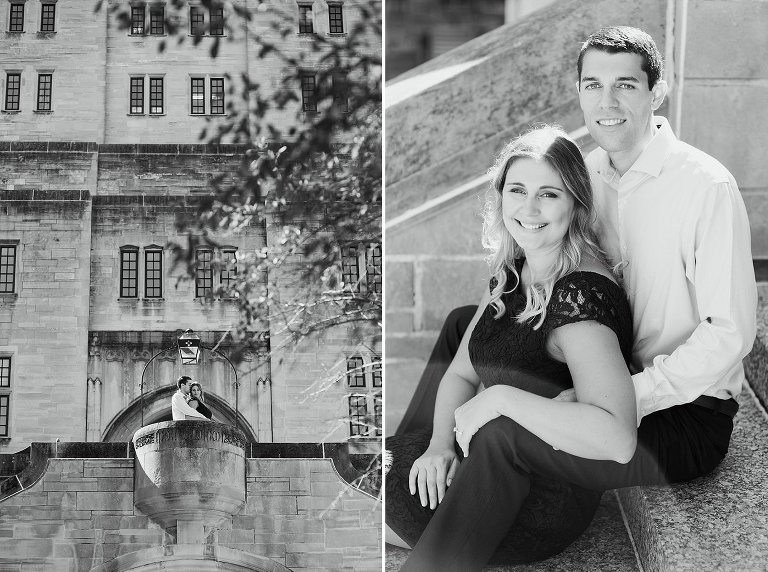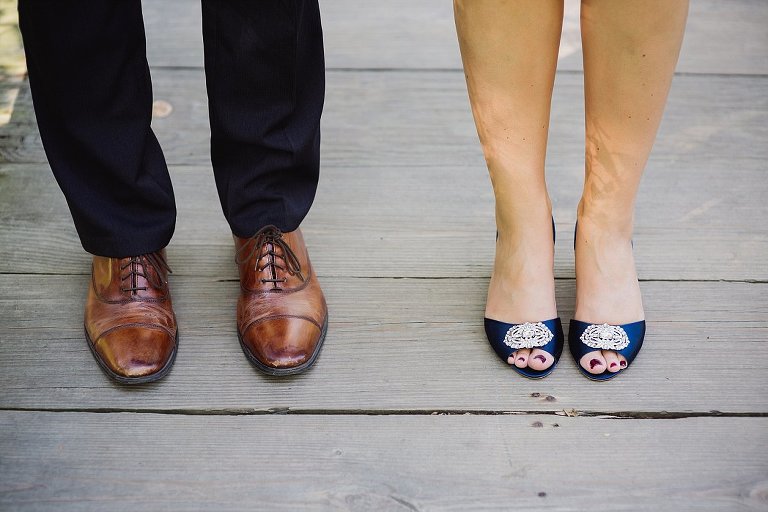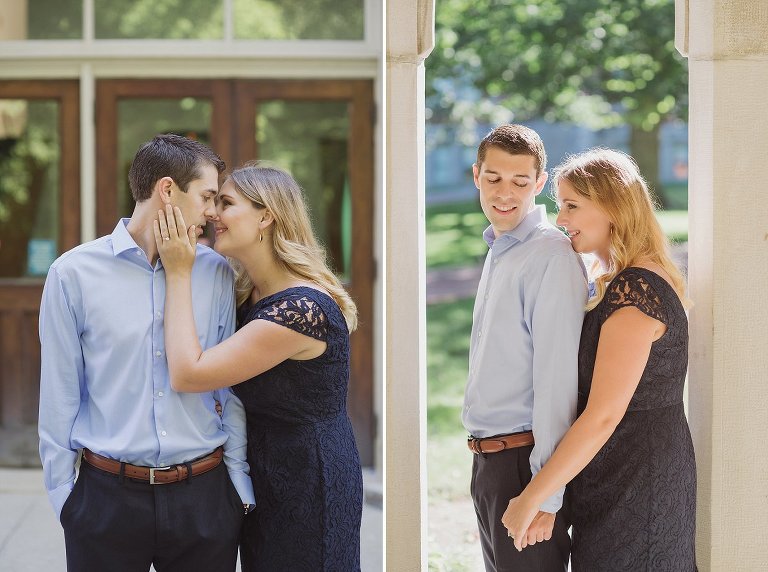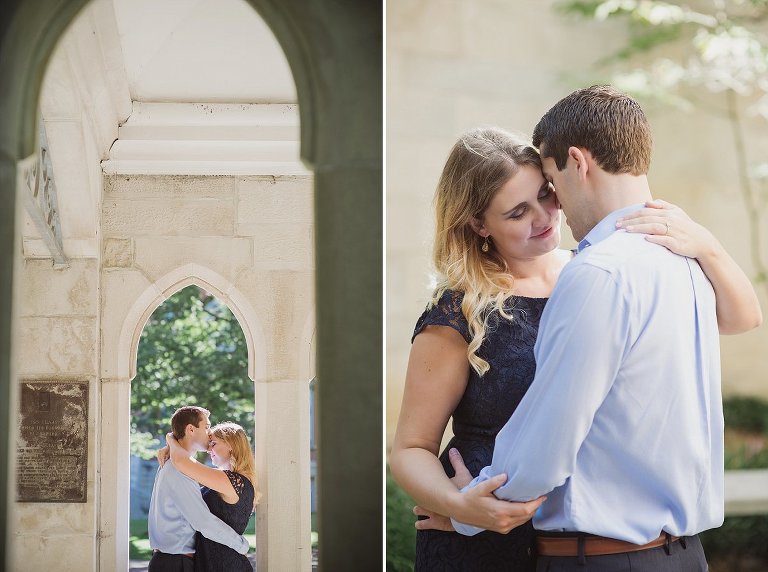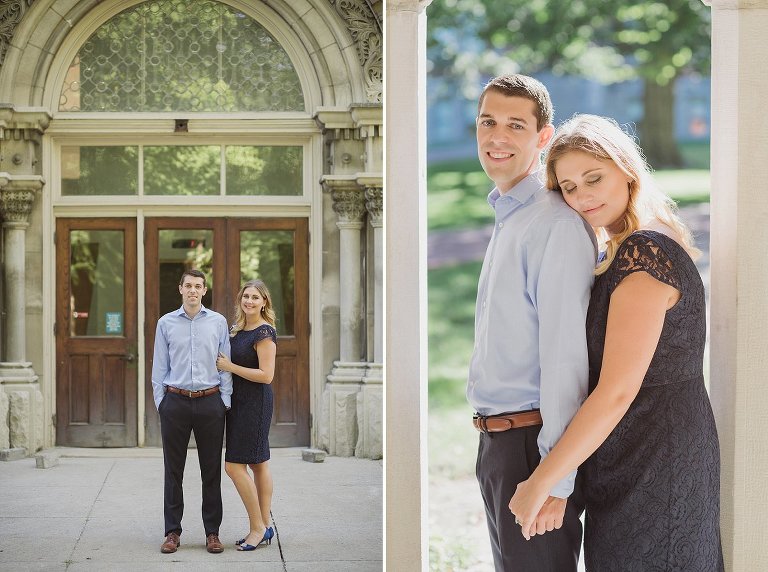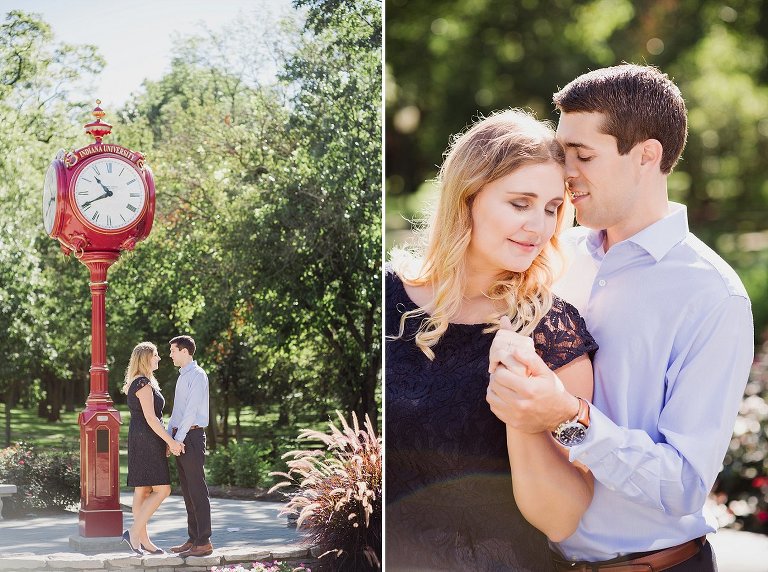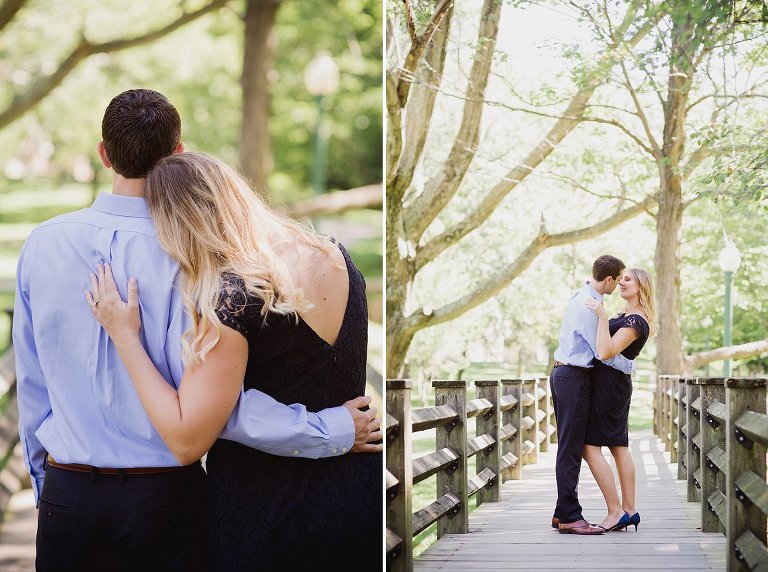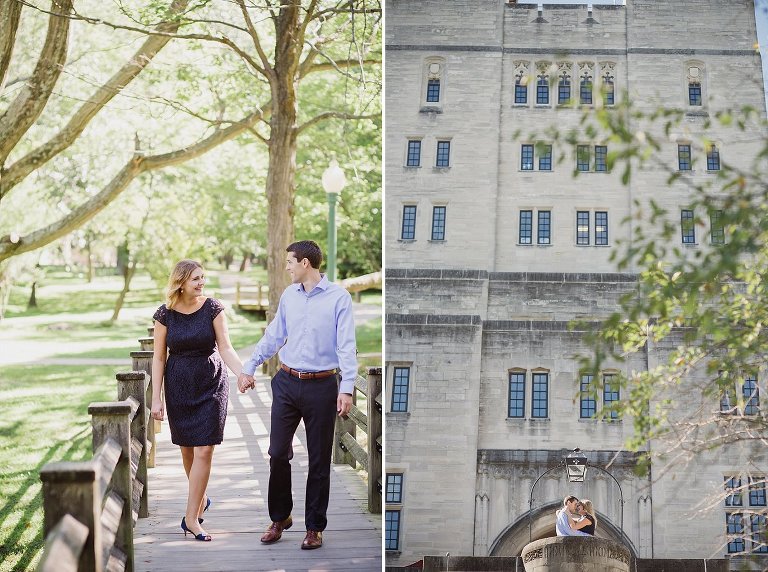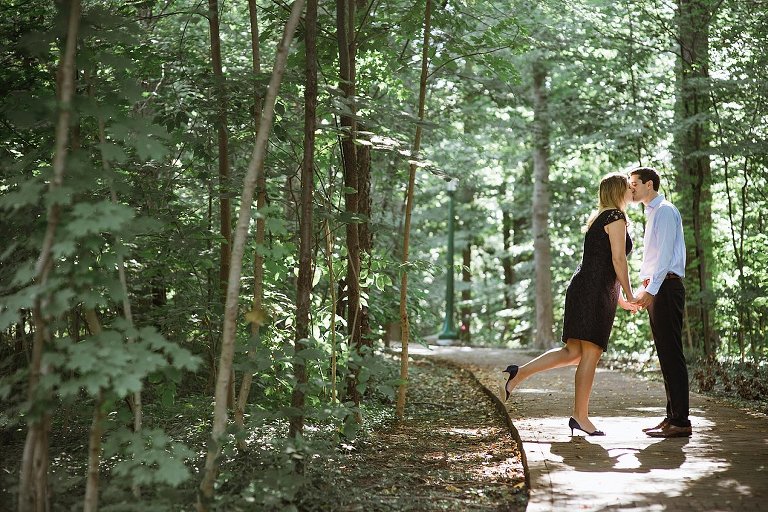 Catherine and Jordan's Indiana University Bloomington Engagement Photography Session
Catherine and Jordan may have walked past each other on campus but never known the importance they would one day be to each other.  Although both went to IU they did not meet till much later. It was only fitting, though, they take their engagement portrait at IU in Bloomington, Indiana as it holds many dear memories for the two. It is also one of the most beautiful university campuses in the world! I thought it was extra cute that Catherine wore her wedding day shoes during her engagement portraits– little details like that make portraits all the more special. I can not wait until their winter 2017 wedding!
How did you two meet?
We met through mutual friends about two years before we started dating. I always thought Jordan was a nice guy, but we'd never had a chance to have a long conversation. We were both at the same Halloween party without many people we knew and finally had a great conversation.
How did he propose?
I had just started a new job two days earlier, and Jordan called to surprise me with dinner plans in Bloomington. We went out to eat at Uptown, one of our favorite restaurants (and the location of our second date). After that, Jordan asked me if I wanted to walk through campus. We took a different route and headed into the Kirkwood Observatory, even as I kept insisting it was closed. Jordan had arranged for someone to be there and offer to give us a tour. He showed us the telescope and right after he opened the roof, Jordan asked him if we could have a moment alone so he could ask me to marry him. I couldn't stop smiling and giggling!
Who chose the ring? Jordan did! He did a great job.
Wedding plans? 
We're getting married in Columbus this March. I'm so excited for our friends and family to have a wonderful time with us.