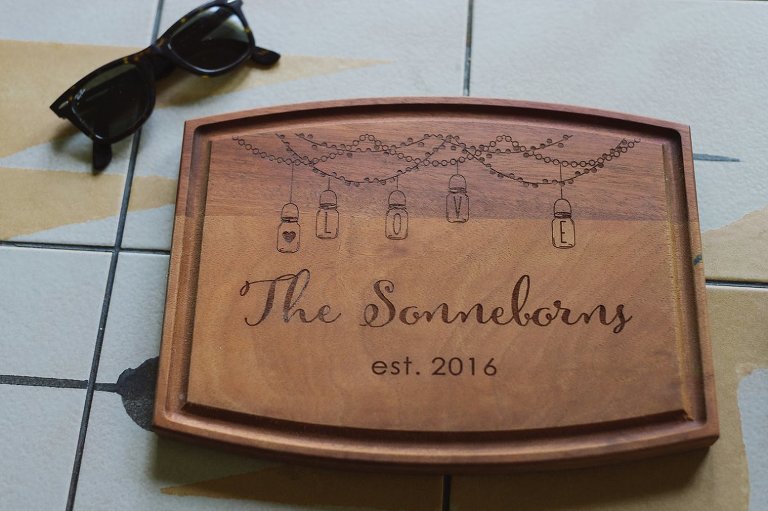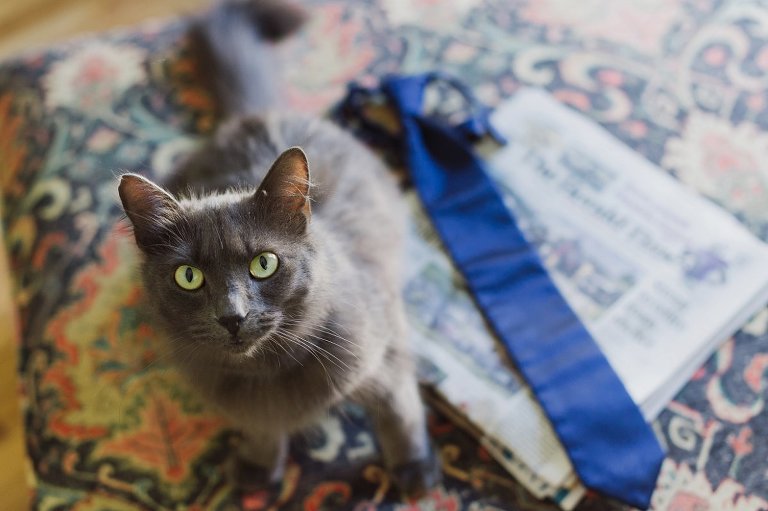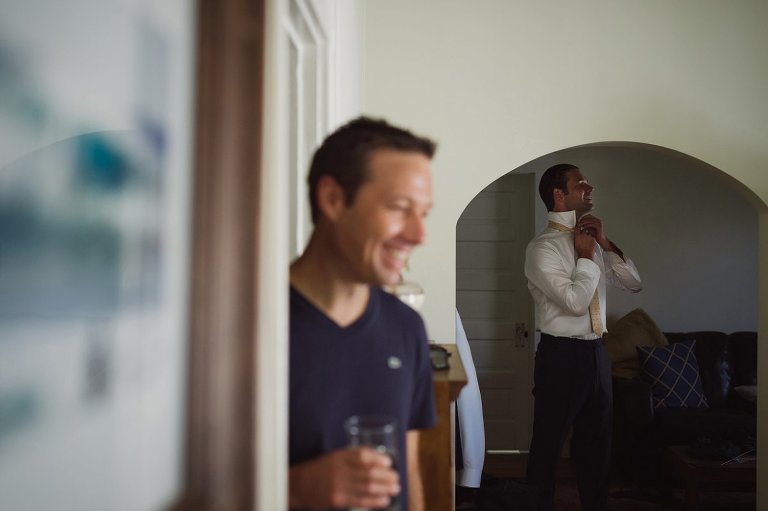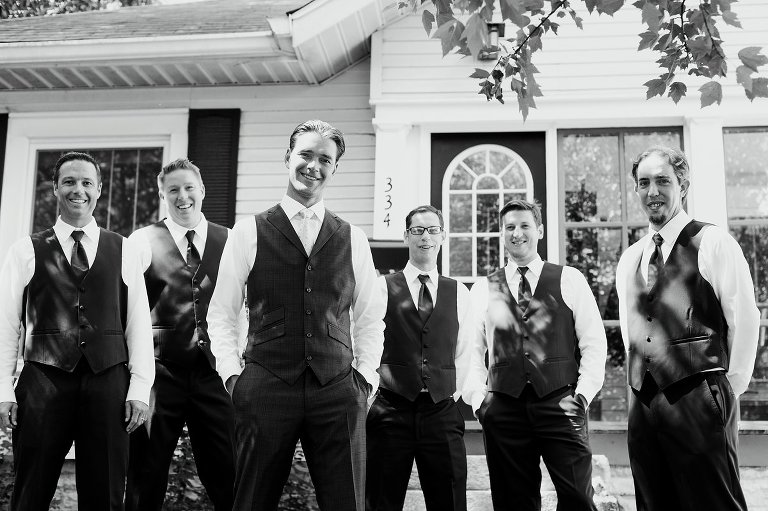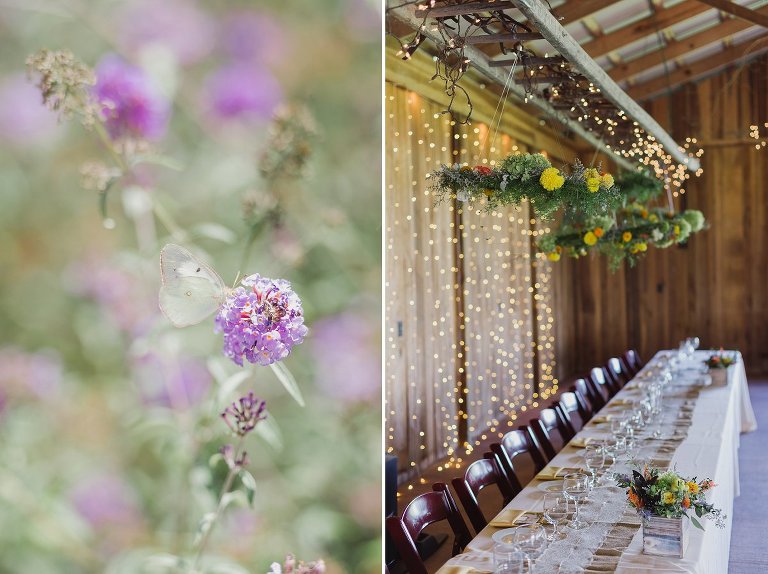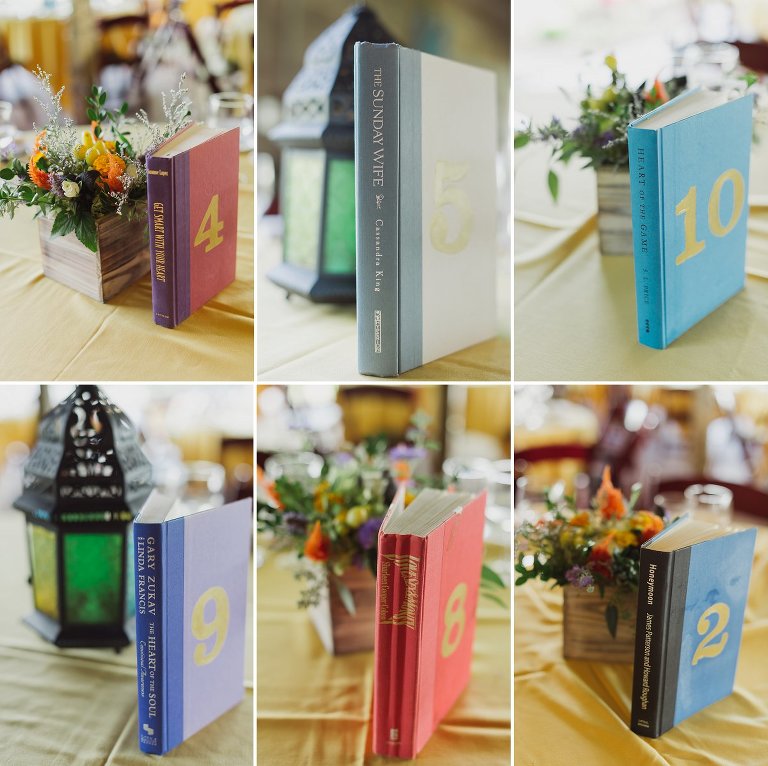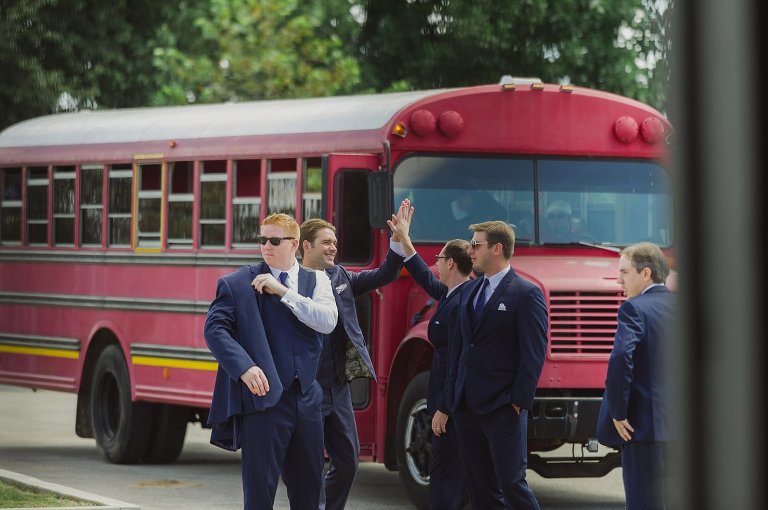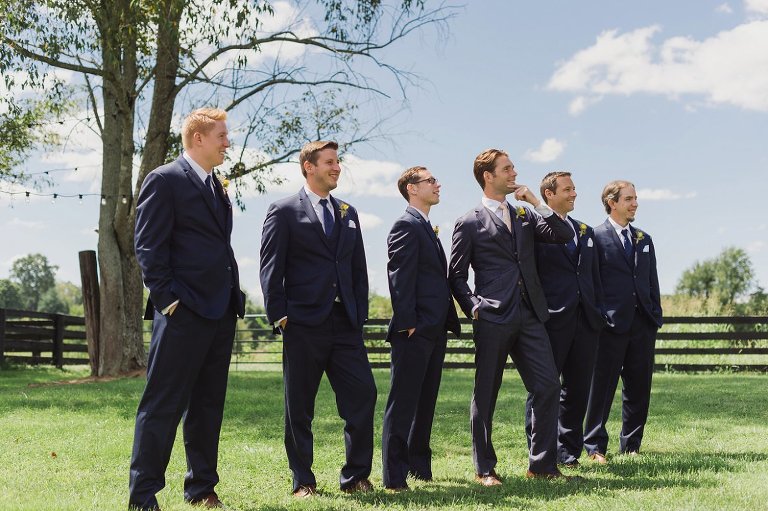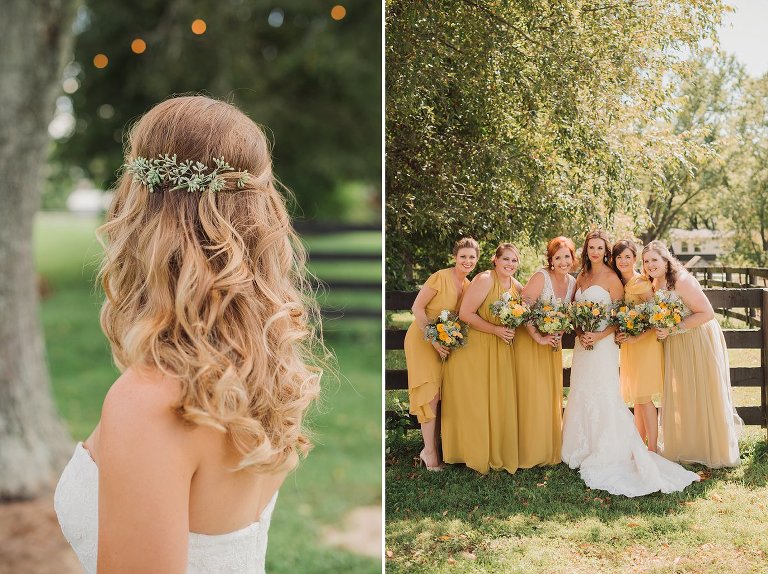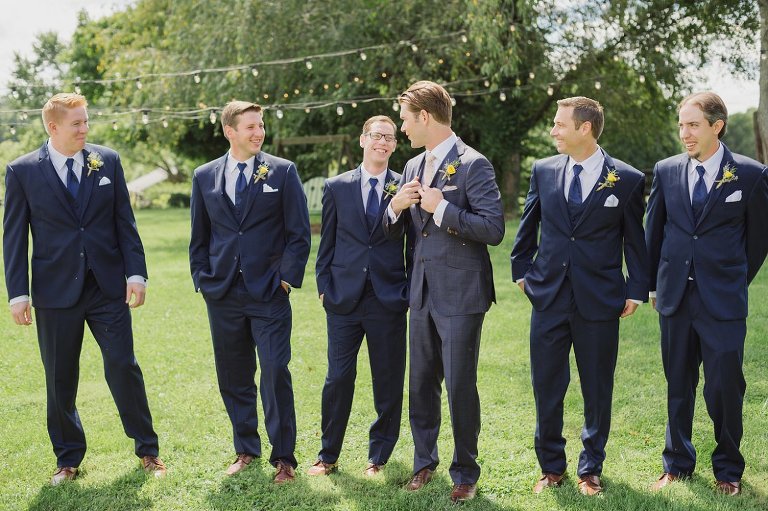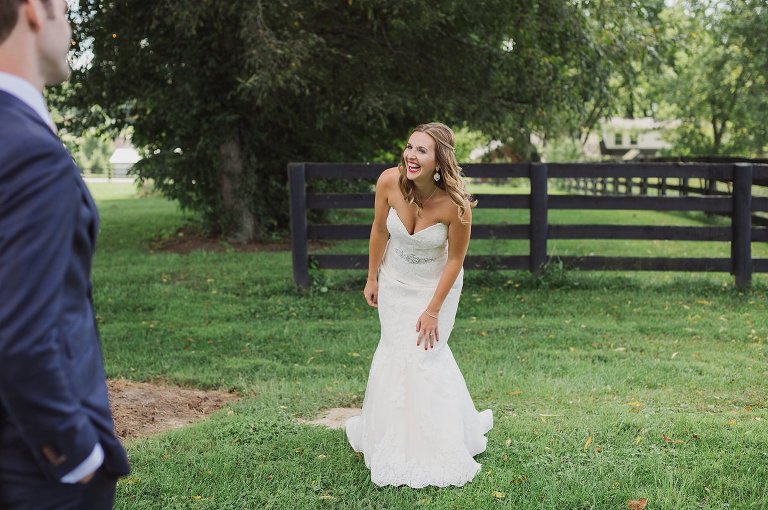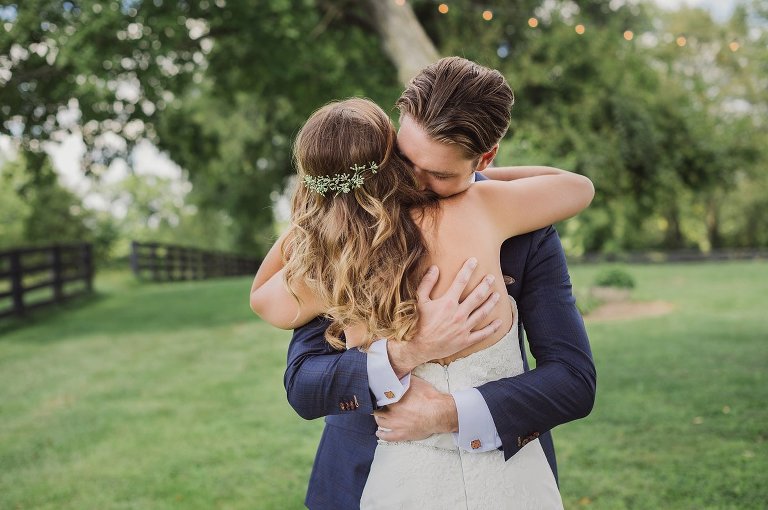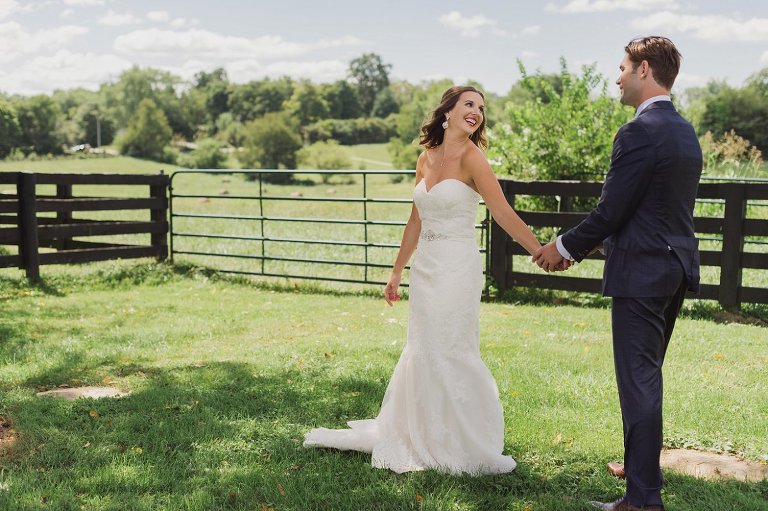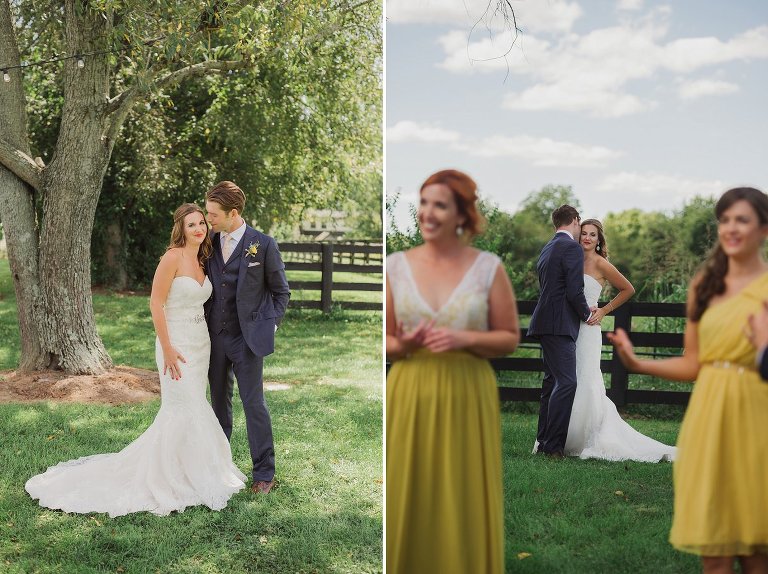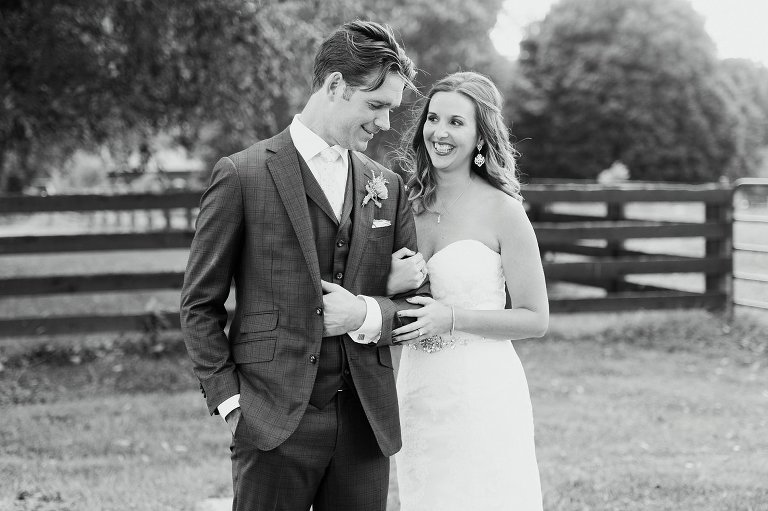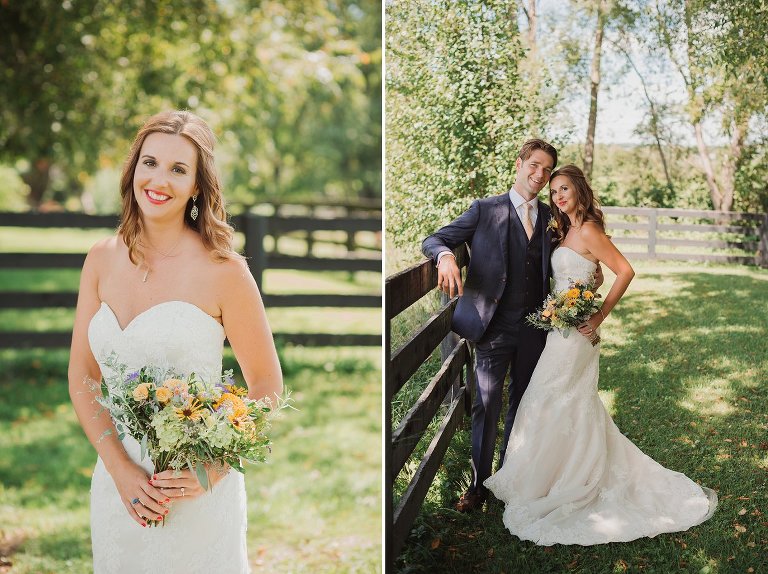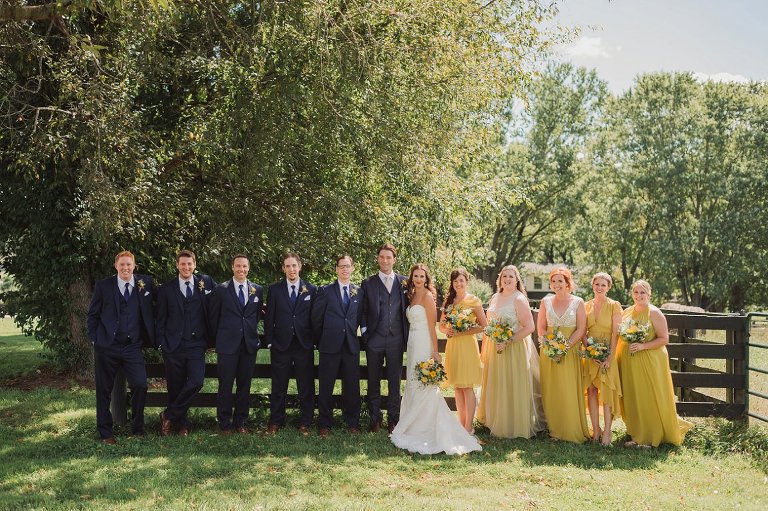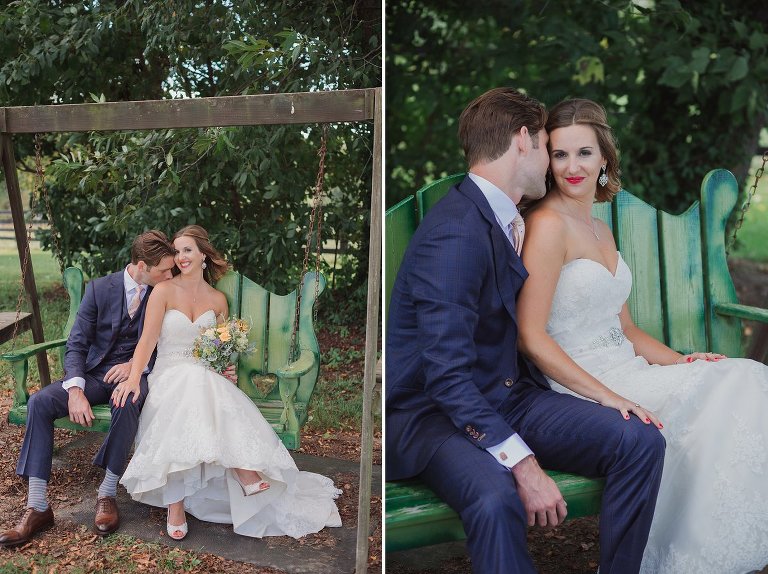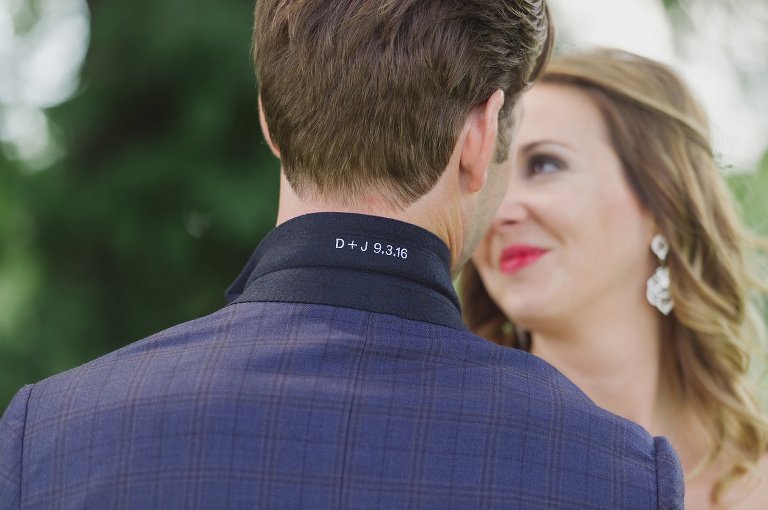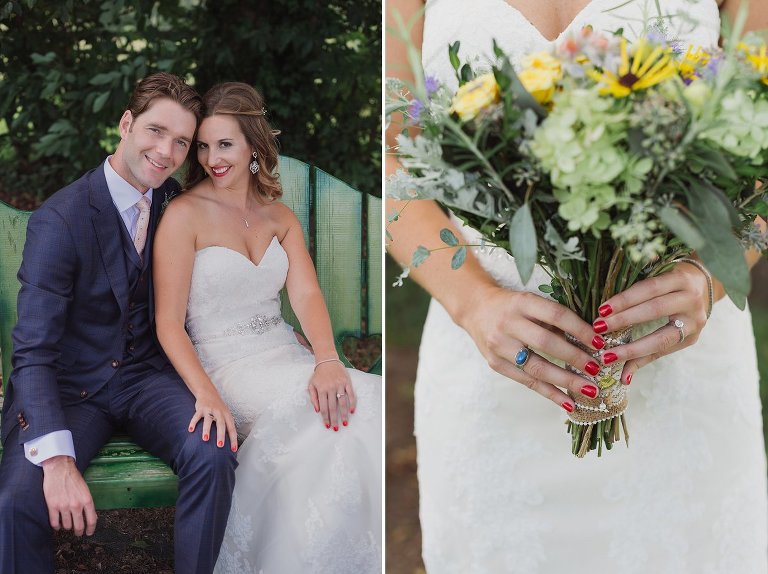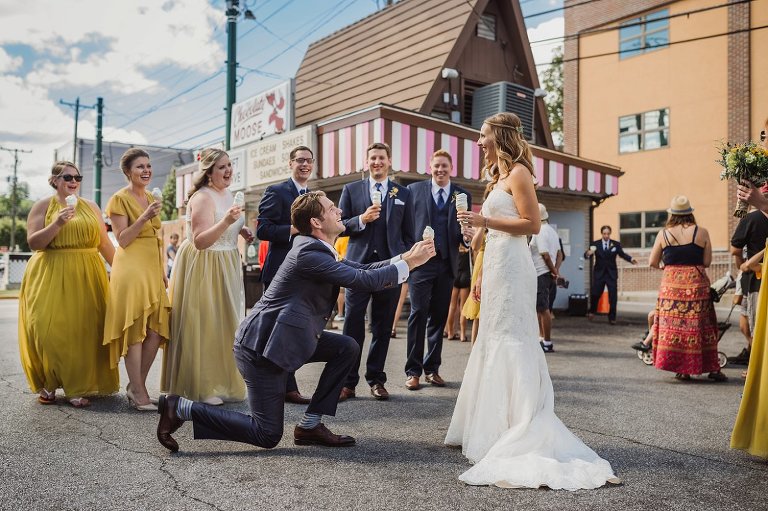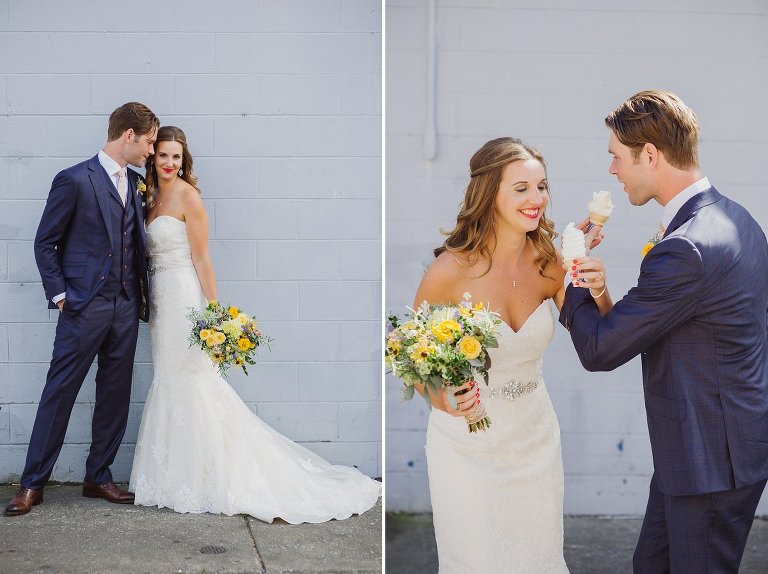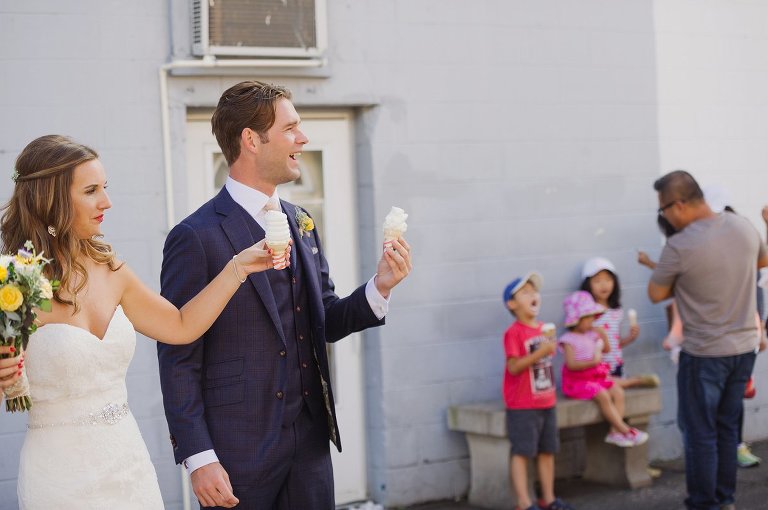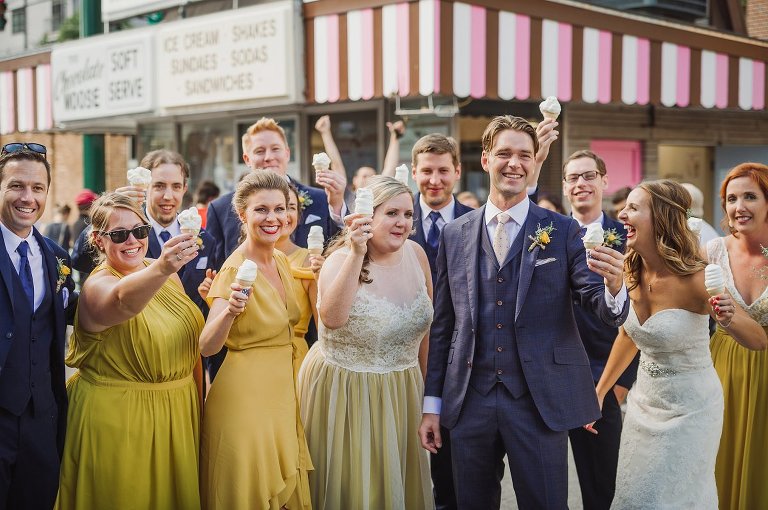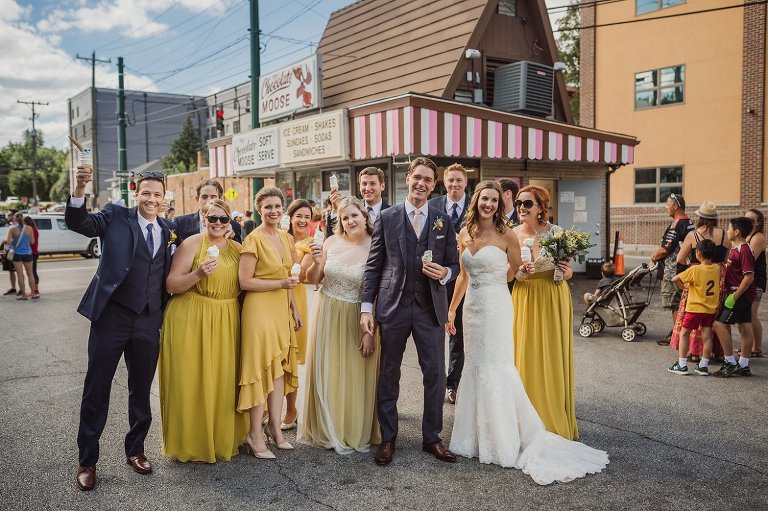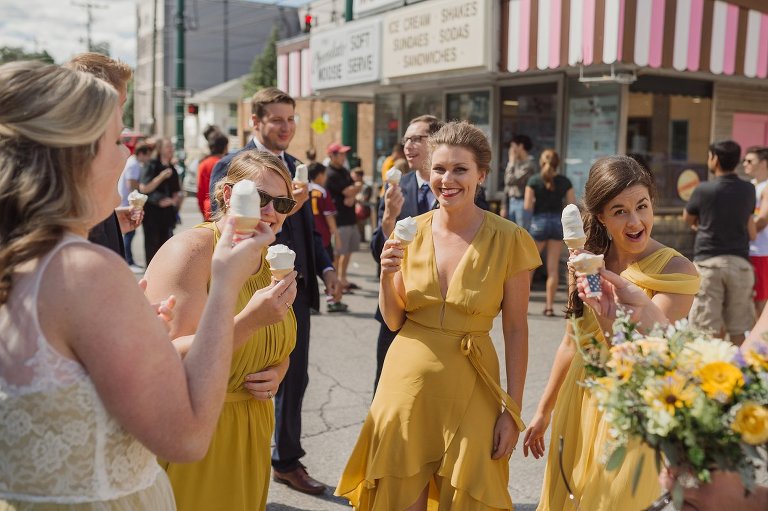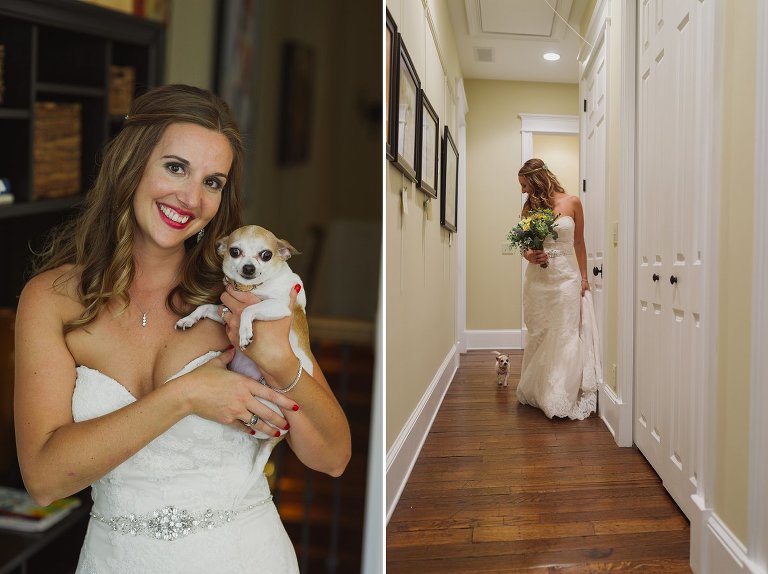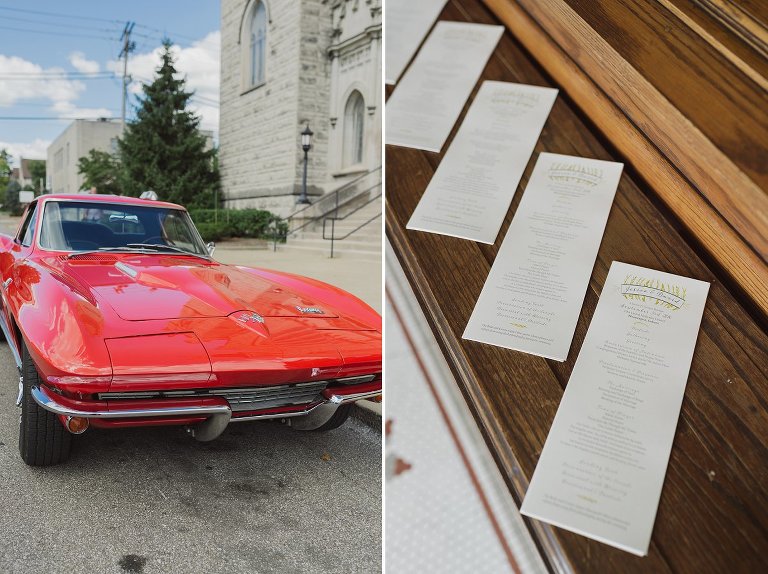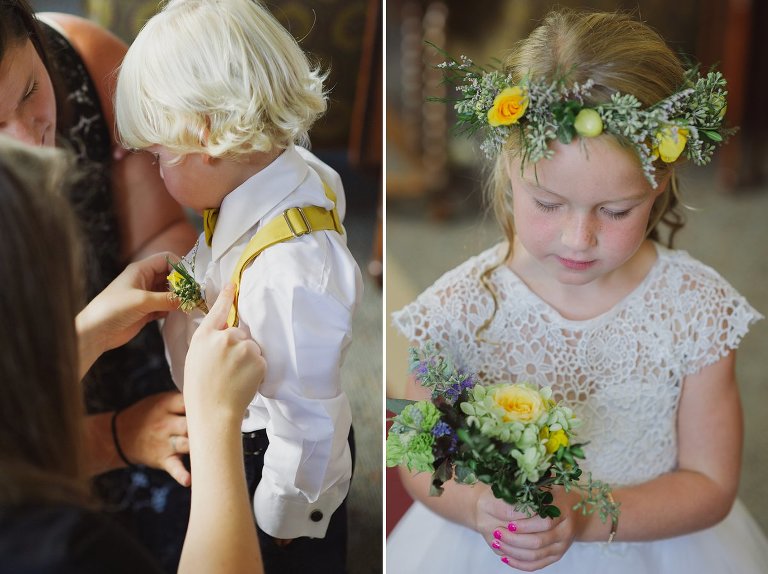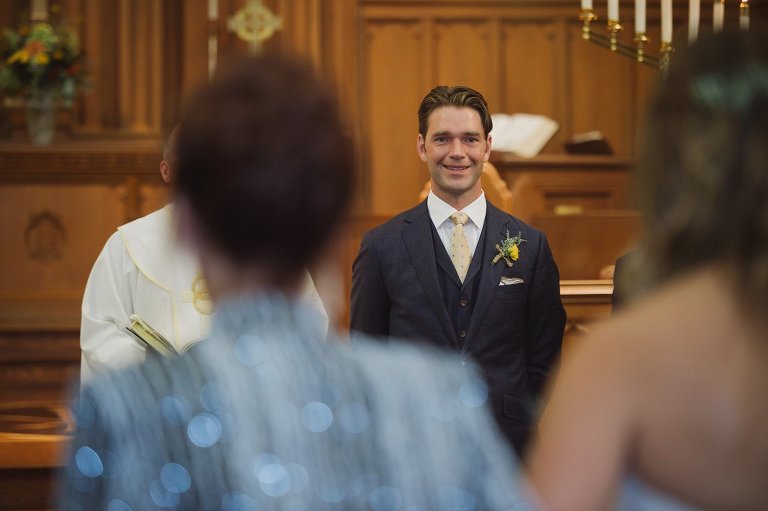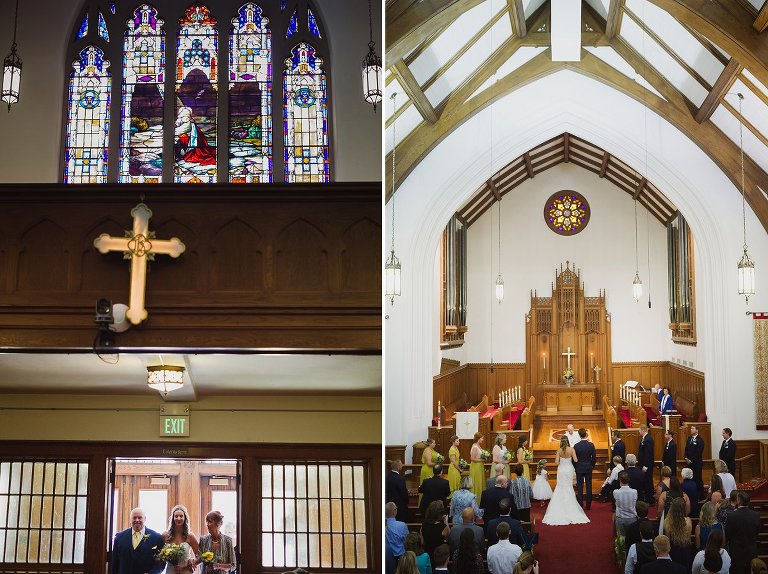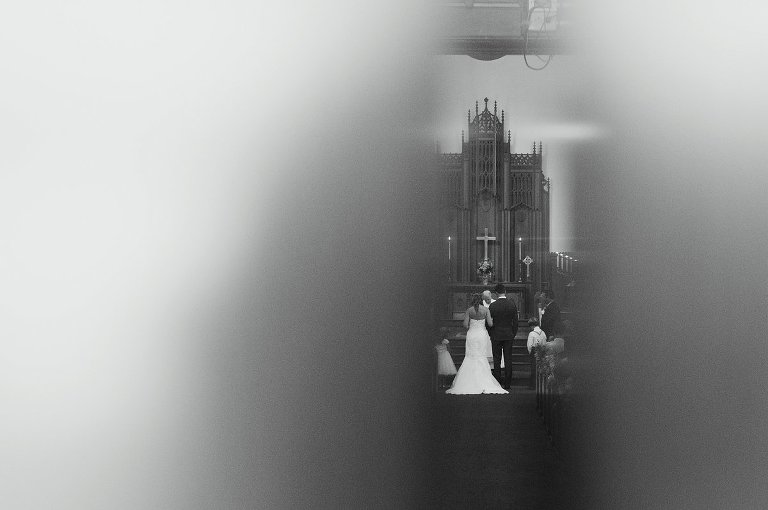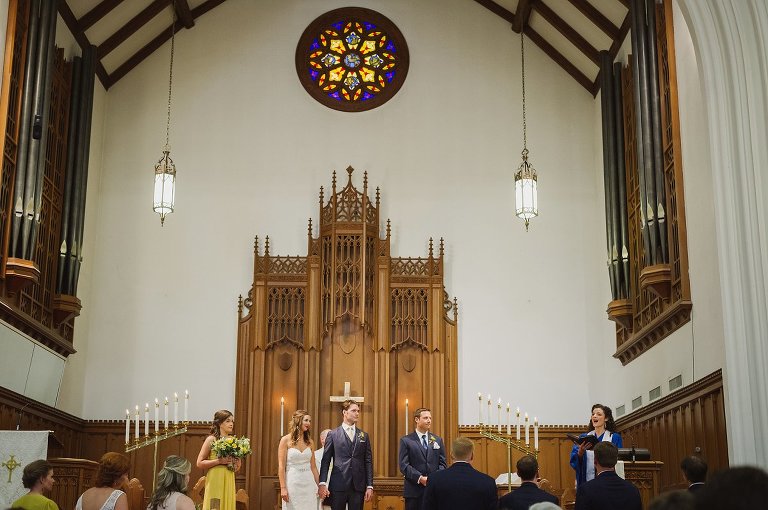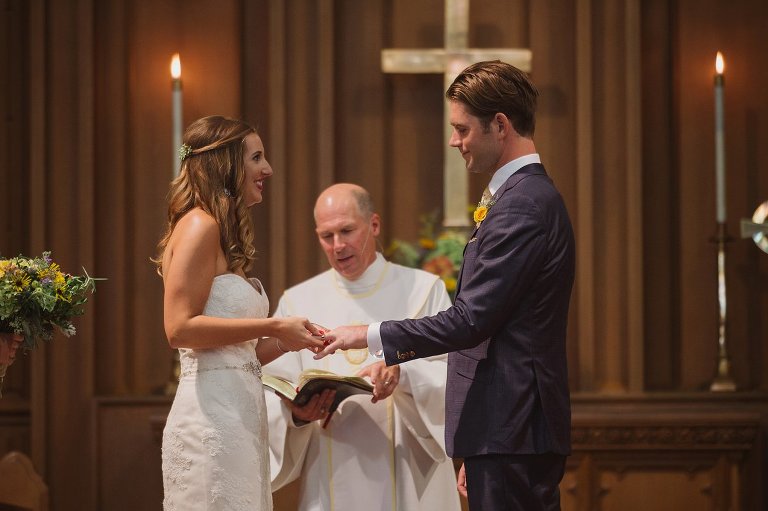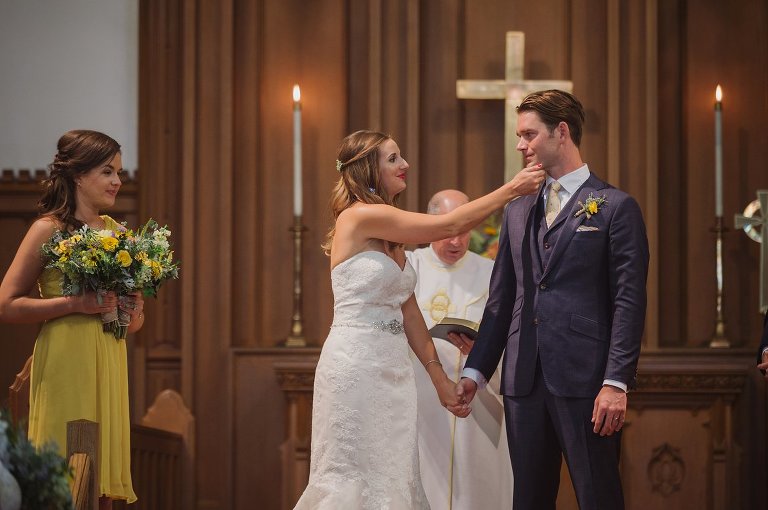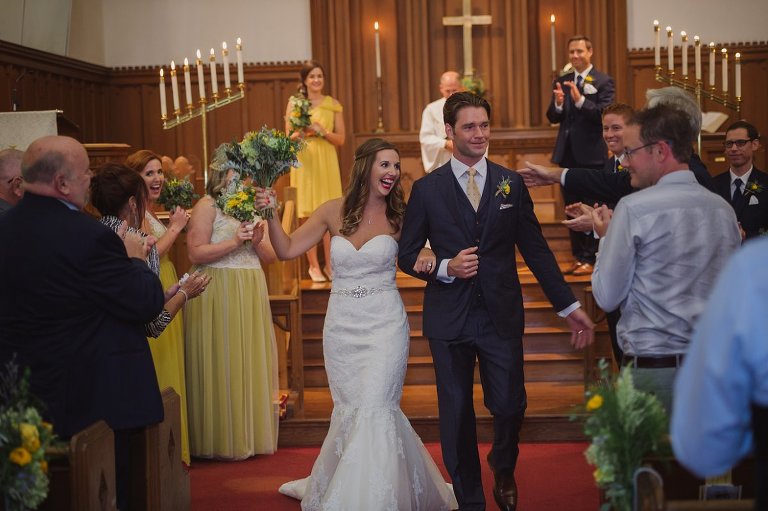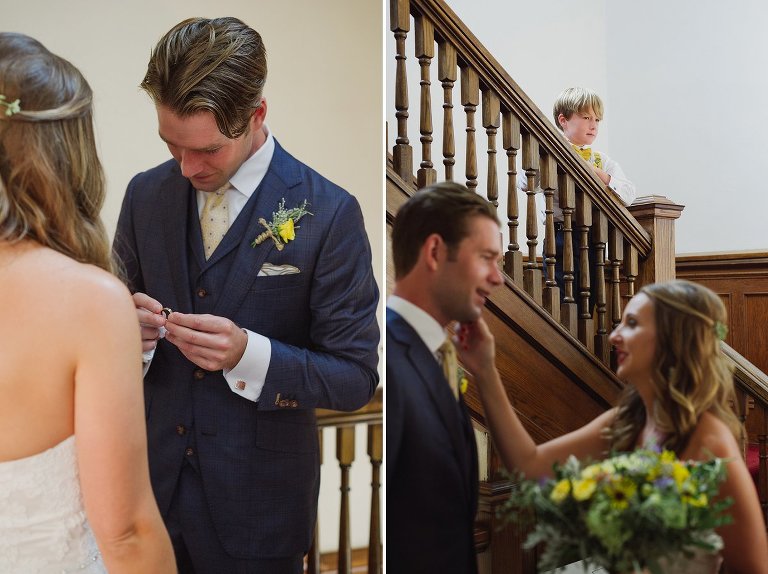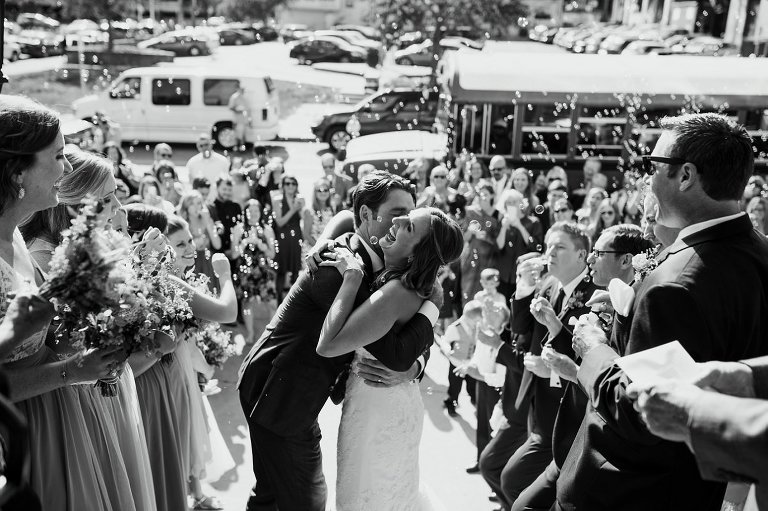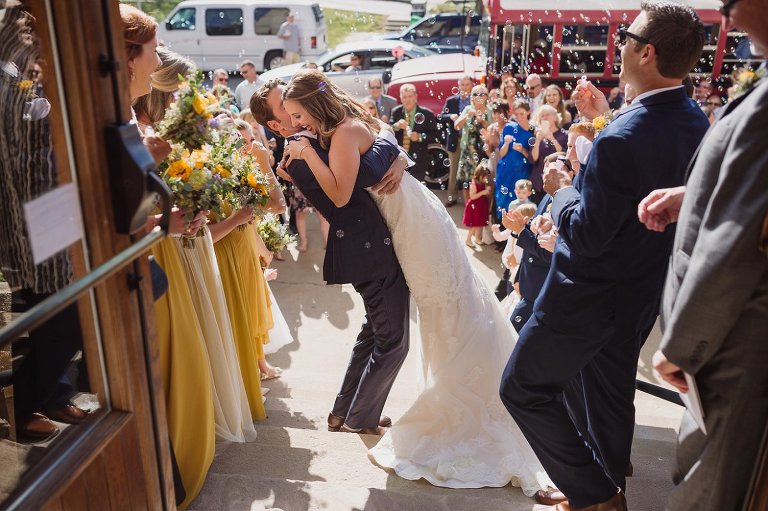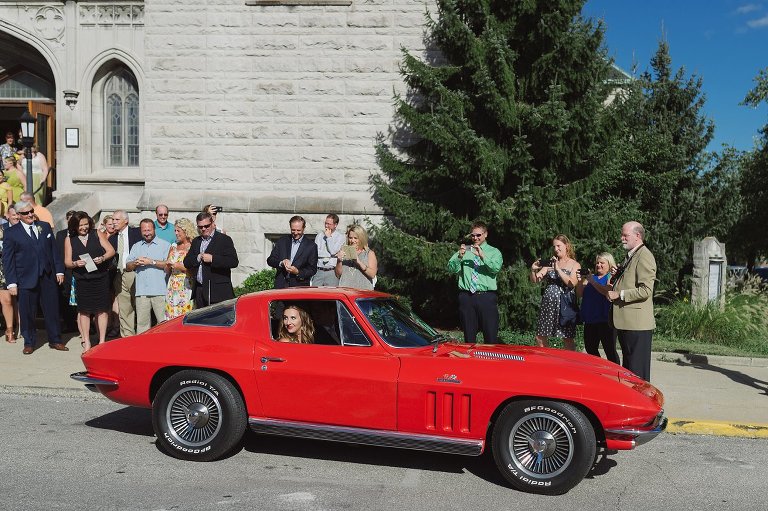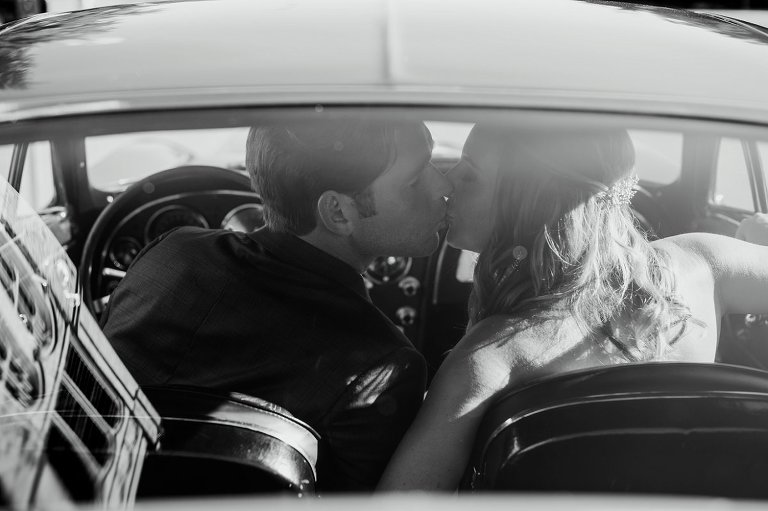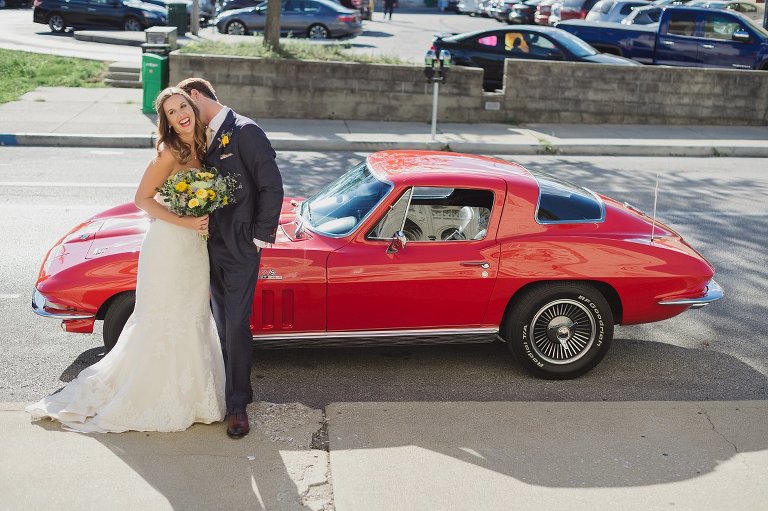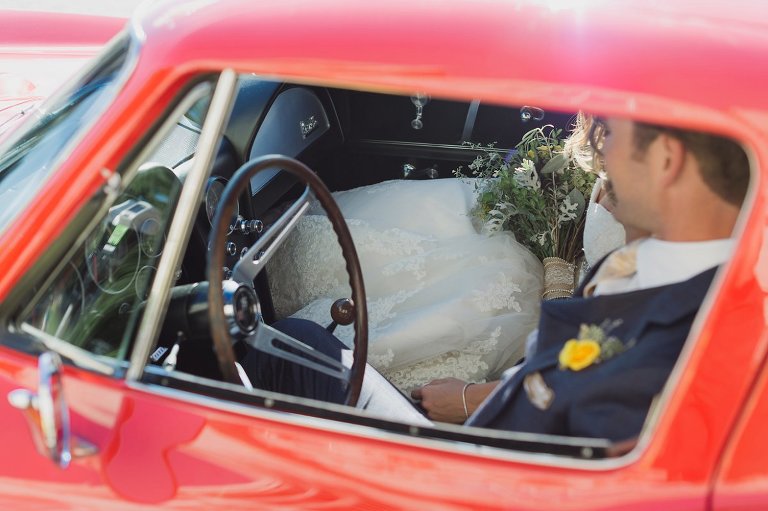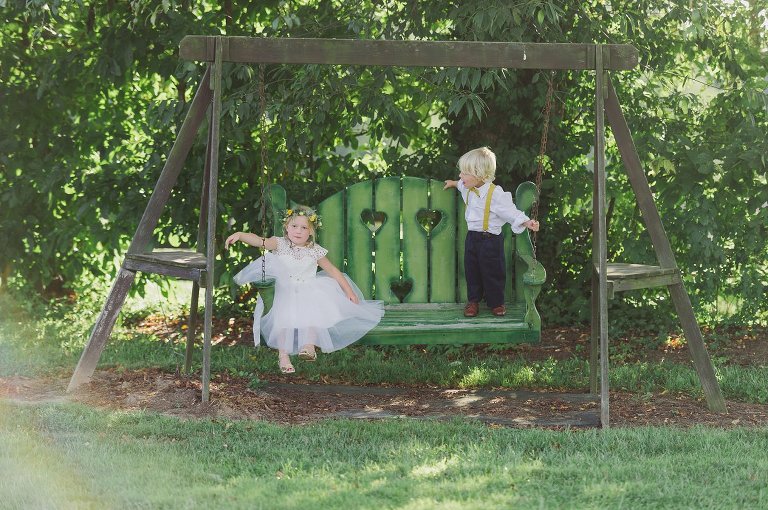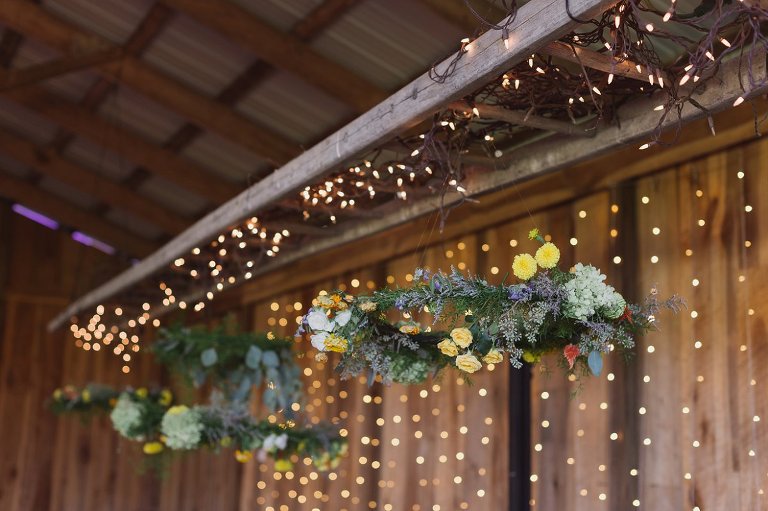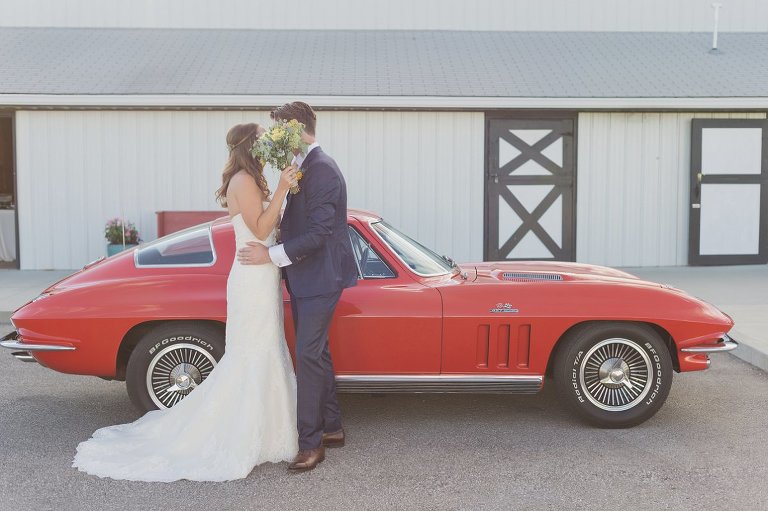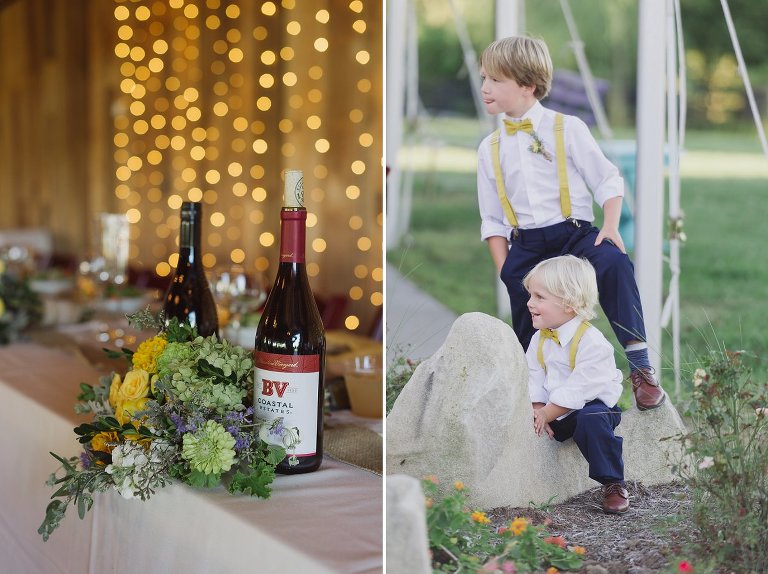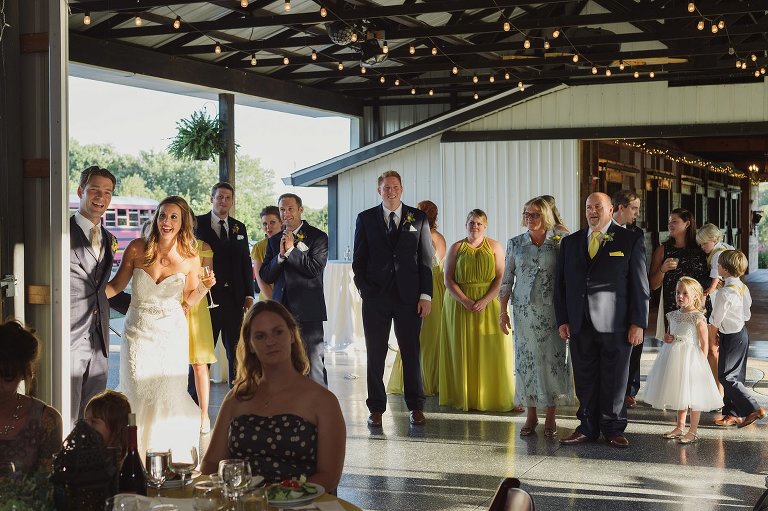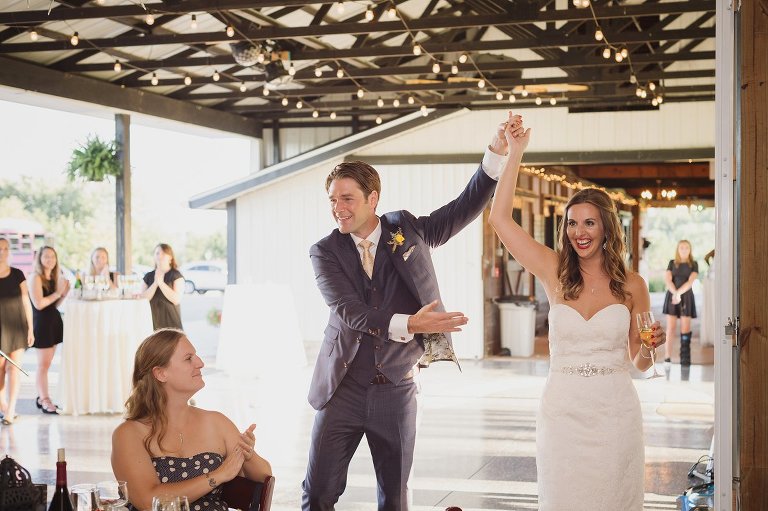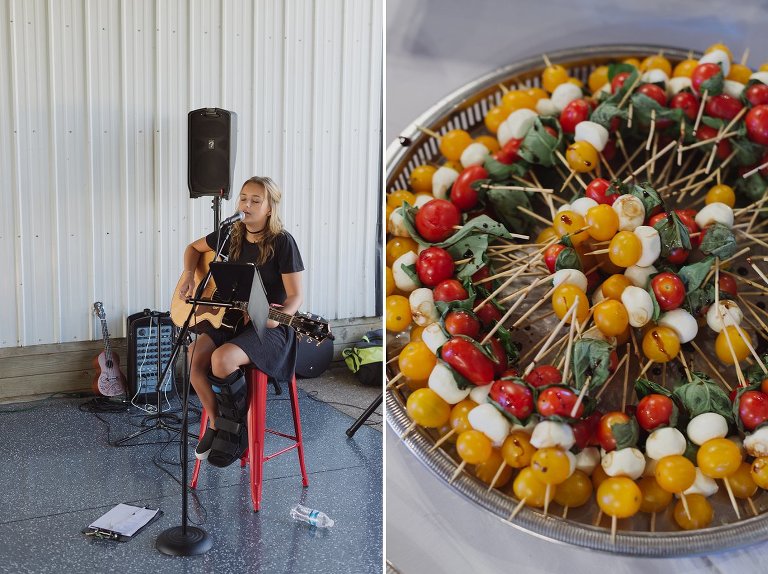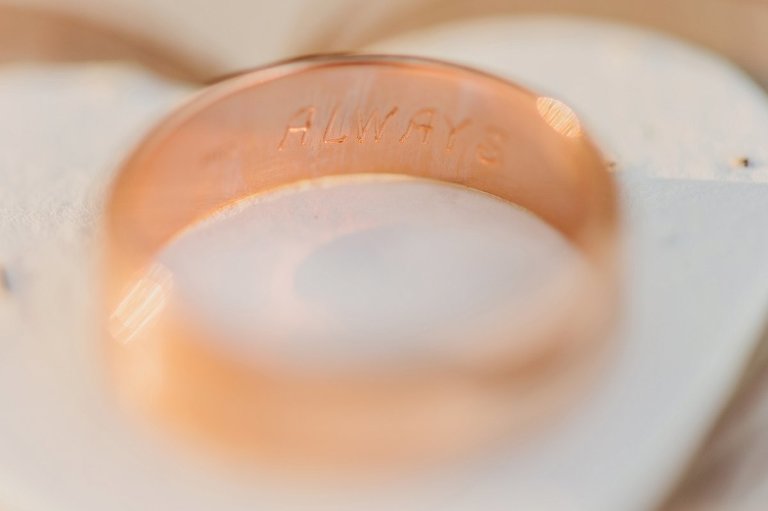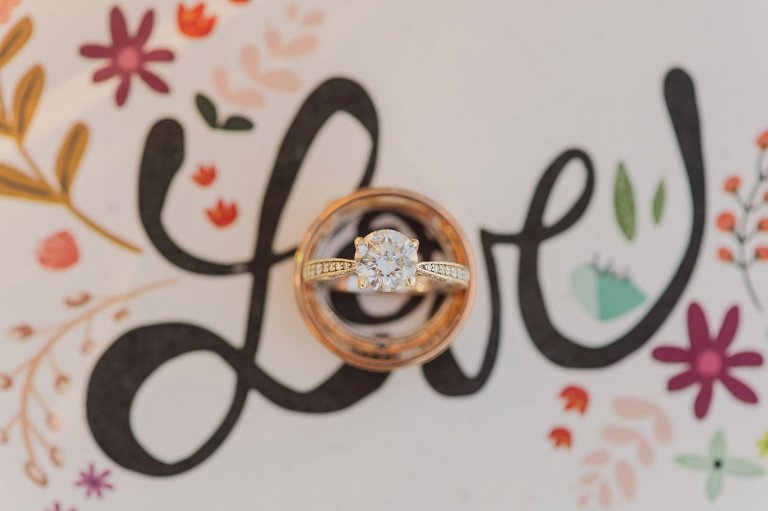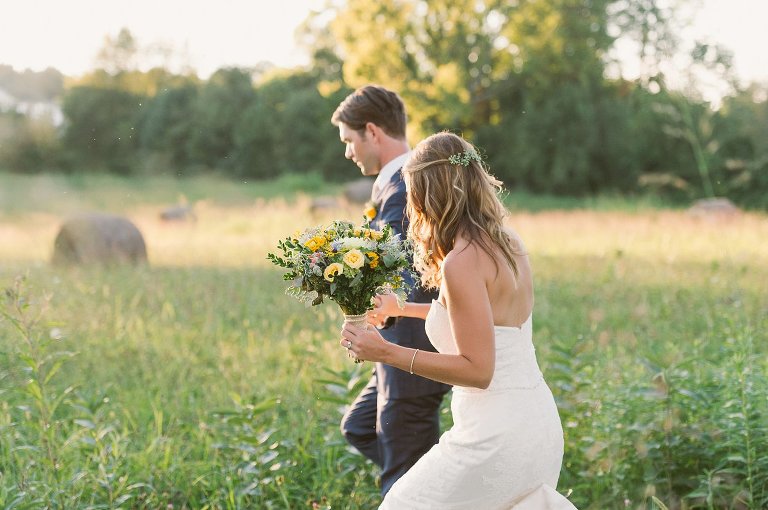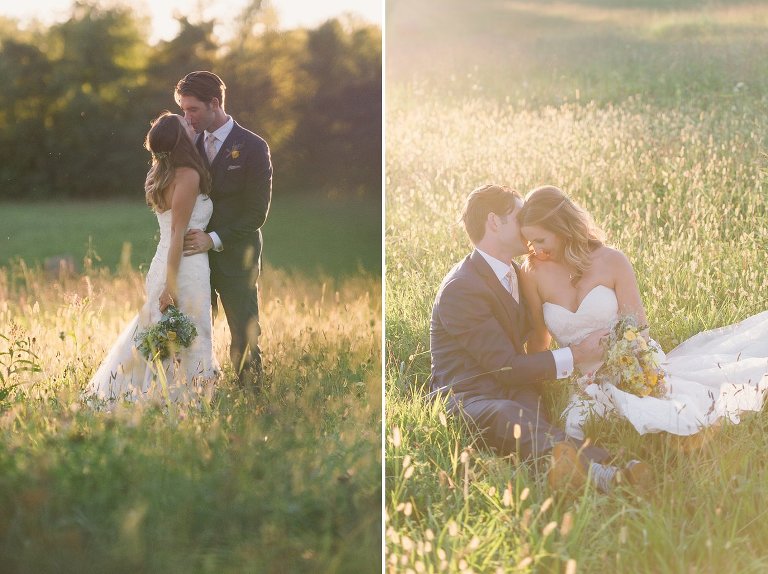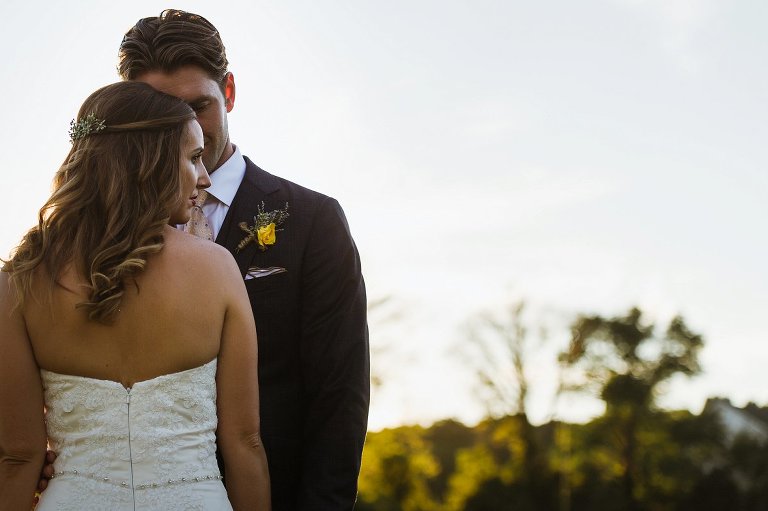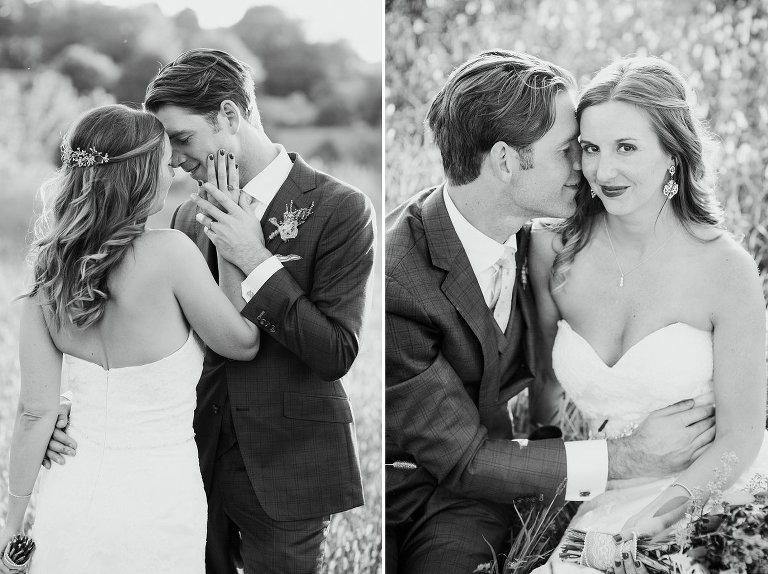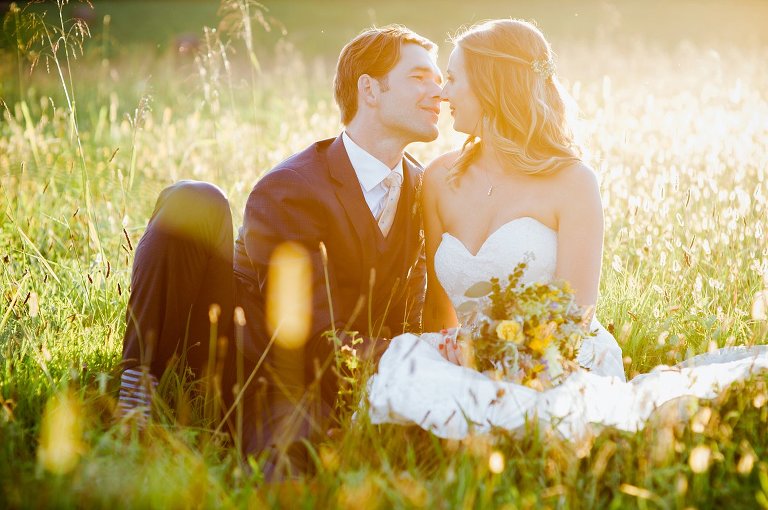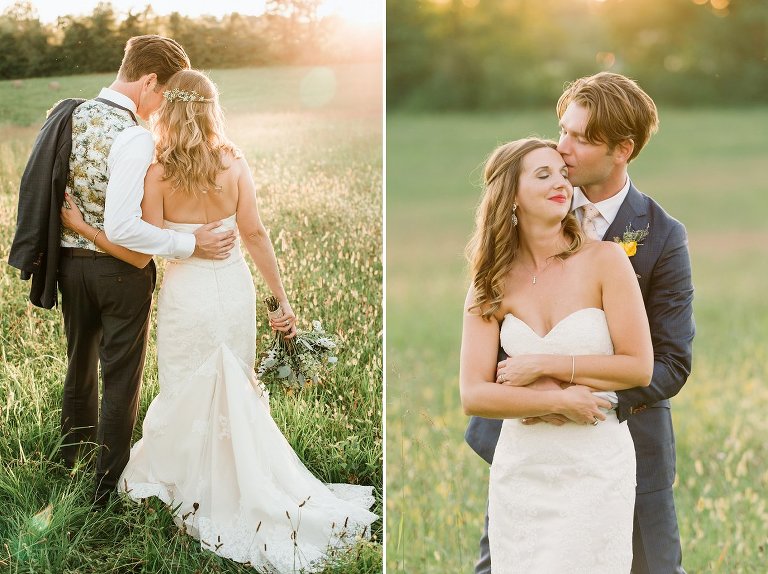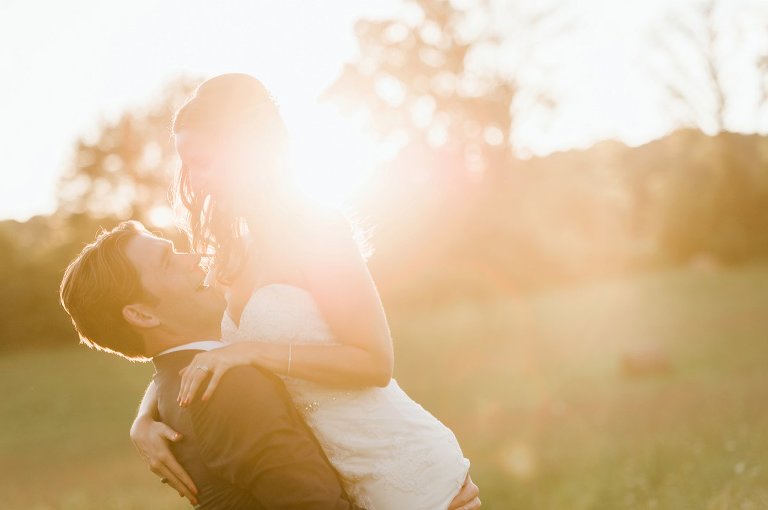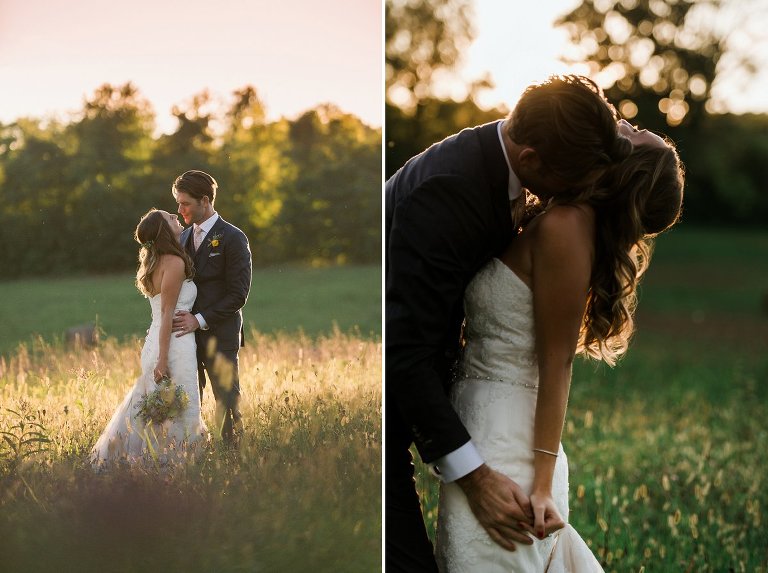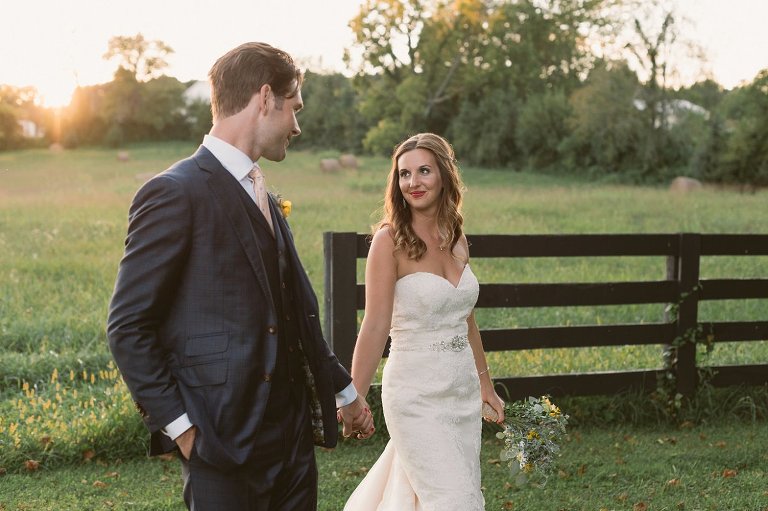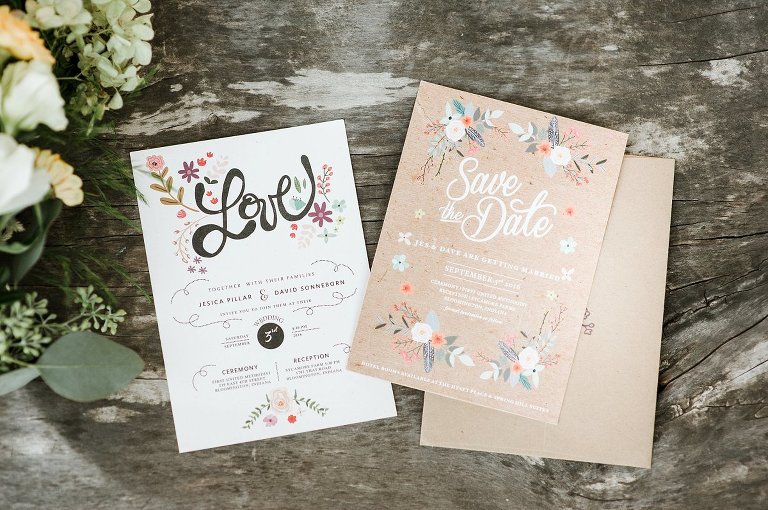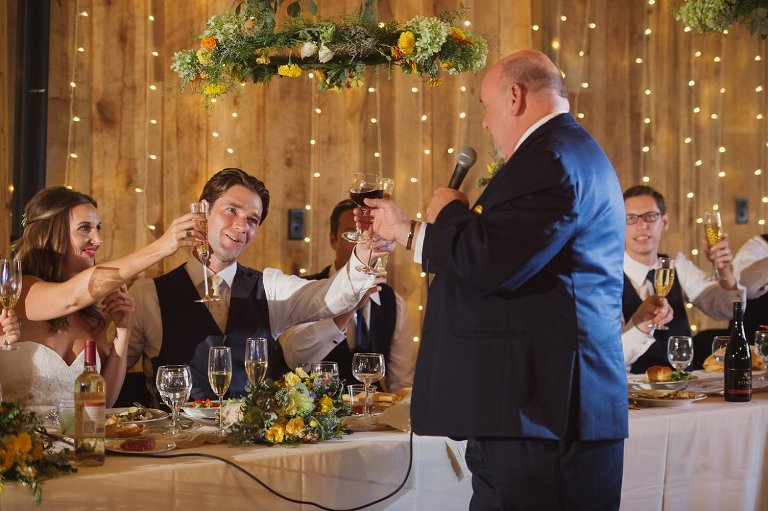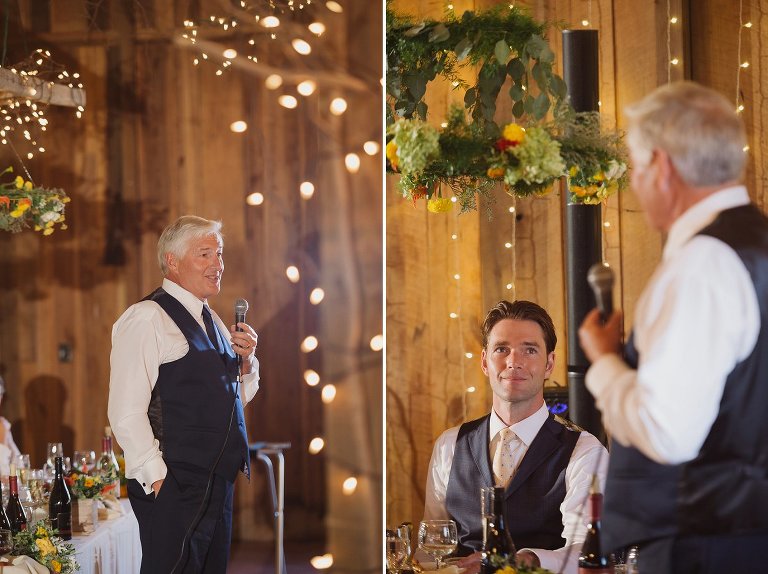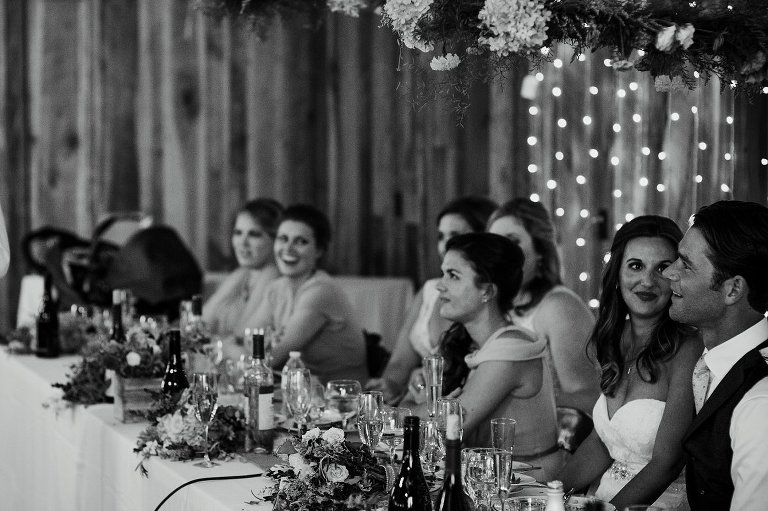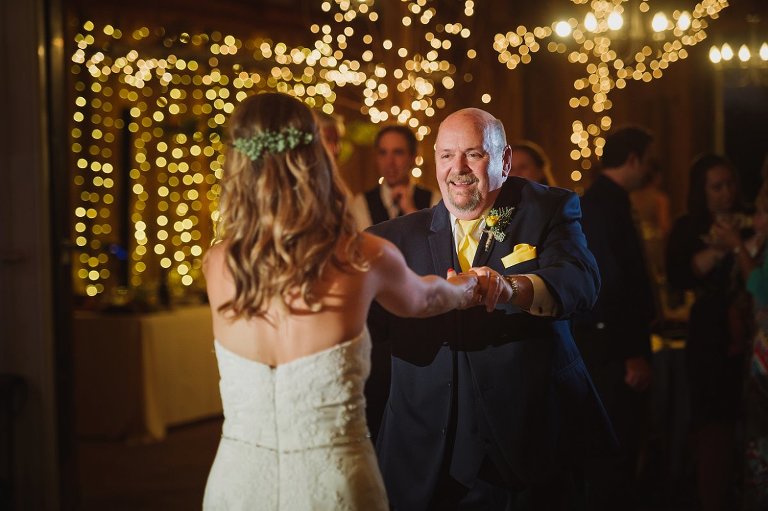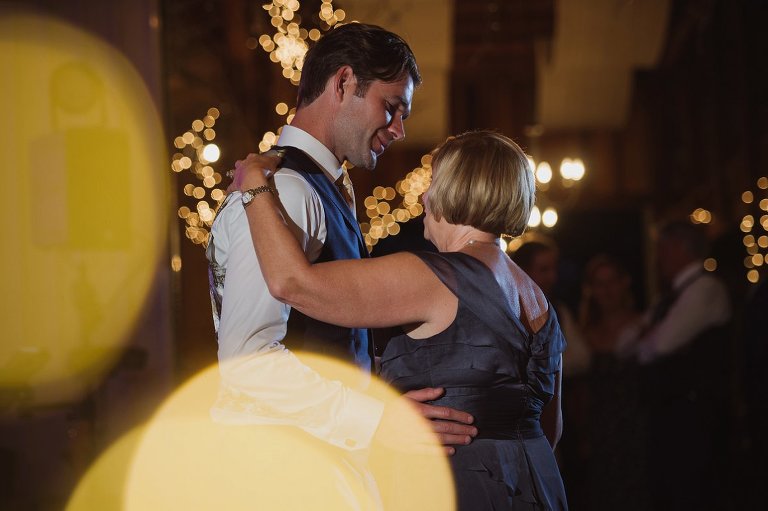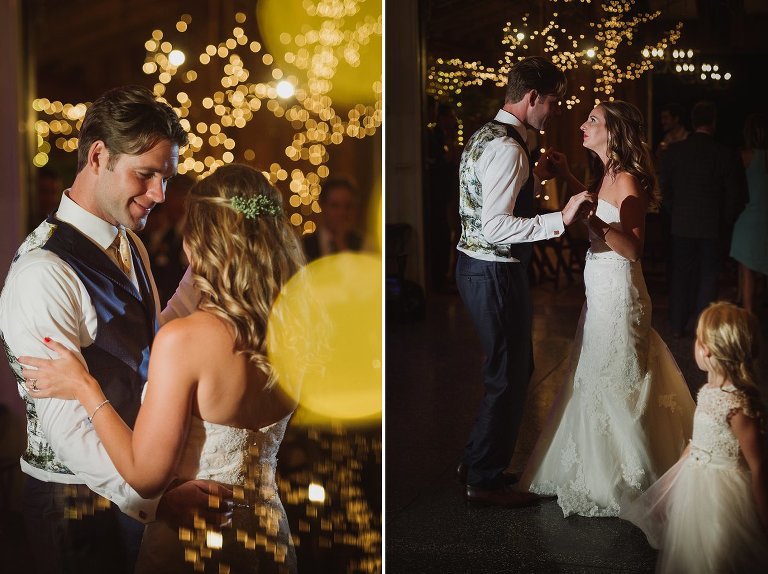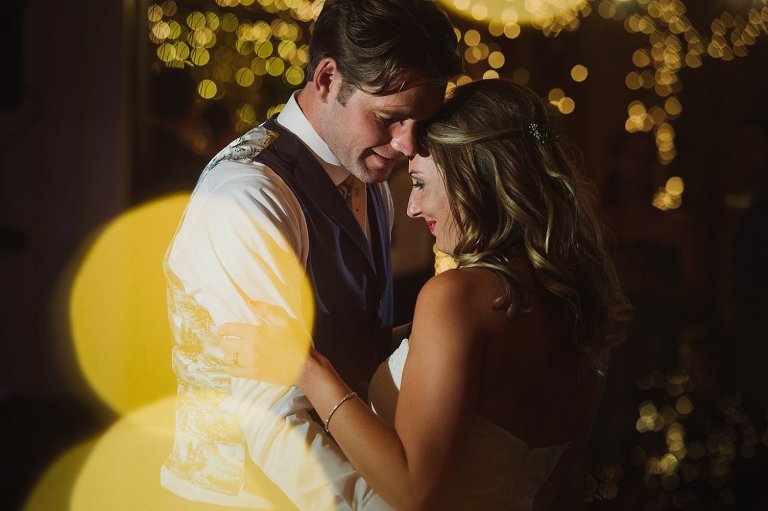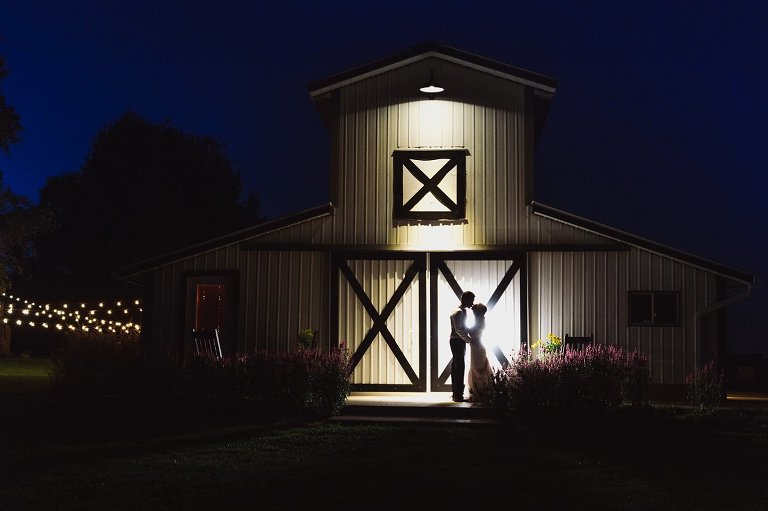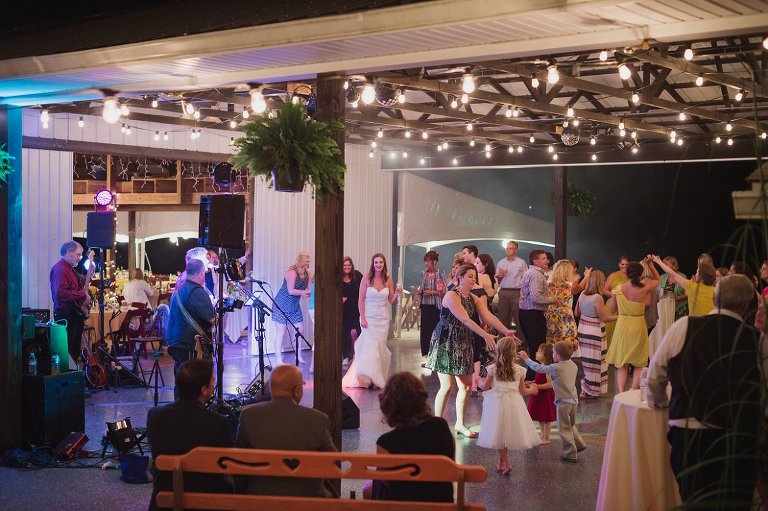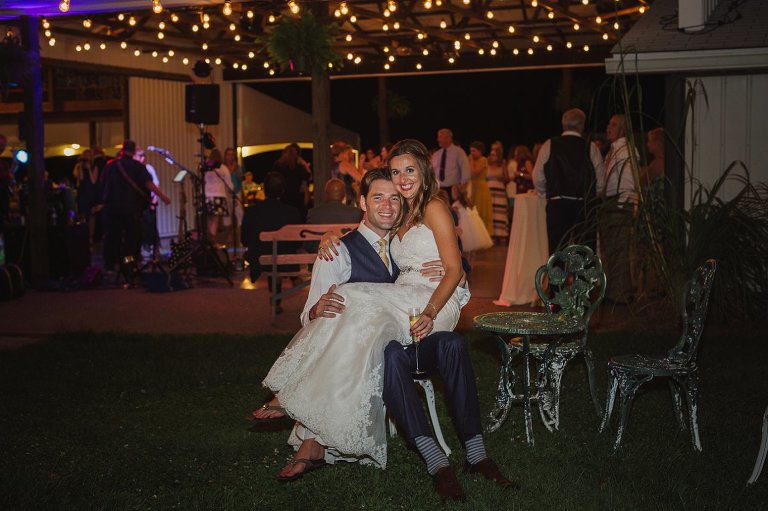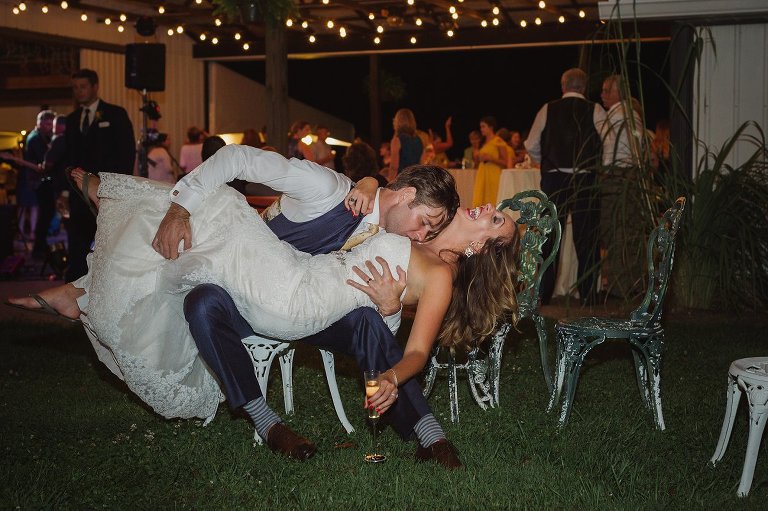 Fall Sycamore Farm Bloomington Indiana Wedding
Jesica + Dave were married this past Labor Day at the always lovely Sycamore Farm in Bloomington, Indiana. There was so much I loved about this wedding! For starters, their florals, which included a hanging flower chandelier, from Harvest Moon were gorgeous. We also lucked out weather wise. It was one of those lovely early fall days with a perfect sunset! Their wee little Chihuahua Gus made it into a few photos as well.
When we were traveling to the ceremony location, the bus driver suggested stopping at the Chocolate Moose. We did and the resulting photos are some of my all time favorites! Many thanks to Jessica, Dave, and their family for being such a wonderful, laid back, FUN group to photograph! Congrats you two!!
Bride + Groom Q+A:
When planning, I wanted to go for a simple, late summer/early fall theme. There were two things I was adamant about:  Sycamore Farms for the venue and the color mustard yellow for the bridesmaid dresses.  Everything else was kind of a mash up of our favorite things.  As soon as I saw Dave's dad Corvette I knew we had to use it to drive away and Dave loves a bubble exit.
Everything I imagined in my head truly came to light in real life.  The weather was gorgeous, the day was relaxed and not rushed and Dave and I were able to spend a lot of time together.  Our favorite moment was driving away from the church, just the two of us.  We made a quick stop at our own house along the way for a quick glass of water and 5 minutes of alone time where Dave read me the entirety of the letter he had written me for the church. It was perfect. I think our funniest moment had to be stopping at Chocolate Moose and seeing everyone's faces when the entire bridal party showed up in the middle of the afternoon.  It was so nice to just take a little fun break.
First Dance Songs:  Satisfied and Tickled Too by Taj Mahal and Forever Young by Rod Stewart (parent song)
Vendors: Flowers: Harvest Moon,  Photographer: Stacy Able Photography, Venues:  First United Methodist Church and Sycamore Farm, , Caterer/Bar:  Grazie Italiano, Bridesmaid Dresses: Various Designers, Groomsman Suits:  Michael Kors though Andrew Davis Menswear, Dave's Suit:  Custom by Andrew Davis Menswear, Hair/Make up- Royale Hair Parlor, Rental Bus:  Btown Limo, Bridal Gown:  Symphony
WEDDINGS | ENGAGEMENTS | INQUIRIES | CONTACT STACY
Midwest Wedding Photographer based in Indianapolis
Available for destinations worldwide
812.552.1007